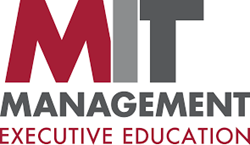 The success and scalability of a company is dependent on leadership's ability to respond to pressing societal issues and evolving stakeholder expectations in an agile and inclusive manner
CAMBRIDGE, Mass. (PRWEB) May 27, 2021
MIT Sloan Executive Education today announced 'Impactful Leadership: Operationalizing Purpose,' a course designed to provide executives and managers with a framework for driving financial and societal impact through purposeful, systematic operation. Impact entrepreneur and investor James Rhee, Johnson Chair of Entrepreneurship at Howard University and former chairman and CEO of Ashley Stewart, and Bridget Akinc, CEO of Building Impact, will lead the three-day virtual course beginning June 28, 2021.
Issues relating to social impact are now among the most important concerns for leaders and companies globally. As business leaders redefine the purpose of a corporation to promote an economy that serves all, they are challenged to maximize inclusivity, social impact, and corporate responsibility while satisfying the demands of balance sheets and stakeholders.
"Today's leaders are navigating unprecedented societal, racial and economic changes," said Rhee. "The success and scalability of a company is dependent on leadership's ability to respond to pressing societal issues and evolving stakeholder expectations in an agile and inclusive manner. This course will empower participants to approach and analyze situations with the knowledge, emotional intelligence and operational toolkit necessary to make an impact within and beyond their organization. Above all else, it is a course about change."
Combining real-world experience with organizational theory, Rhee and Akinc will offer participants a new way of thinking about leadership and organizations, challenging them to work on the business, not just in the business. 'Impactful Leadership' will help leaders of future-looking and impact-oriented organizations by re-examining financial measurements, cultivating a culture of agility, and finding the most efficient and profitable way to communicate their purpose with conflicting stakeholders.
"Customers and employees alike are looking to organizations to do more and be better, as a company living its values and contributing to the community," said Akinc. "As companies prioritize building a more inclusive and purpose-driven team, they need courageous leaders to make important decisions and take bold actions to positively impact their teams, their customers, their community, and their shareholders."
This program is designed for general managers, aspiring leaders, entrepreneurial thinkers, and others who are interested in gaining a multi-dimensional understanding of the inextricable link between quantitative and qualitative drivers of individual and organizational performance. It will be of value for those responsible for creating winning teams, both external and internal to the organization, and for those interested in redefining their leadership strategy against the backdrop of a rapidly shifting landscape. To learn more about the course, or to enroll, click here. For a full list of Executive Education courses, visit the MIT Sloan website.
About MIT Sloan Executive Education
MIT Sloan Executive Education's non-degree executive programs are led by senior MIT Sloan faculty and provide business professionals from around the world with a targeted and flexible means to advance their career development goals and position their organizations for future growth. The cutting-edge leadership training includes more than 80 short courses, executive certificates, online courses, custom programs for organizations, and the flagship Advanced Management Program.