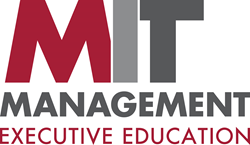 "Understanding what your North Star is as a brand will help you develop customer experiences that are both consistent with who you want to be and help you attract the customers that want to be with you." - Renee Richardson Gosline, Senior Lecturer and Research Scientist, MIT Sloan
CAMBRIDGE, Mass. (PRWEB) January 14, 2021
MIT Sloan Executive Education announced today an innovative and timely new online leadership course debuting in January 2021. The course, 'Breakthrough Customer Experience (CX) Strategy', is designed to help participants develop a breakthrough digital customer experience that resonates in a highly digitized world. Led by Renee Richardson Gosline, Senior Lecturer and Research Scientist at the MIT Sloan School of Management, this live online MIT course will premiere on January 27, 2021.
Whether it's a new company leveraging the latest technologies or a legacy organization feeling the pressures of digital transformation, brands need a customer experience strategy that is data-driven while keenly aware of the human element. Digital technology has become essential to delivering value to customers amidst a pandemic, revolutionizing the way that humans behave and make decisions. This course demonstrates how state-of-the-art behavioral economics can be combined with leadership strategy to develop innovative marketing strategy and competitive advantage. Participants will leave this course with a varied set of tools to help enhance the digital customer experience within their companies while creating a culture that embraces experimentation.
"Now, in the face of a disruption and crises, is the time we need to reflect on how we're delivering value to customers and be crystal clear about who we are as brands. Ask yourselves, 'What is our purpose? And how are we innovating in a way that is aligned with that?'" said Gosline. "Understanding what your North Star is as a brand will help you develop customer experiences that are both consistent with who you want to be and help you attract the customers that want to be with you."
The program is designed for marketing professionals as well as entrepreneurs and executives at start-ups who want to establish first-mover advantage or legacy firms that want to update their processes. The course will be offered entirely online via live Zoom format to ensure participant safety, while still allowing ample opportunities for hands-on education.
Enrollment is now open for this course. Participants interested may learn more and apply online here. For a full list of courses, click here.
###
About MIT Sloan Executive Education
MIT Sloan Executive Education's non-degree executive programs are led by senior MIT Sloan faculty and provide business professionals from around the world with a targeted and flexible means to advance their career development goals and position their organizations for future growth. The cutting-edge leadership training includes more than 50 short courses, executive certificates, online courses, custom programs for organizations, and a flagship program, the five-week Advanced Management Program.