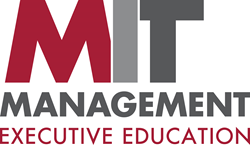 "This course is especially important with the recent pivots that all businesses have had to make last year, and participants will gain the ability to prepare for any future competitors, further digitalization's of products and other service offerings." - William Fischer, Senior Lecturer, MIT Sloan
CAMBRIDGE, Mass. (PRWEB) January 12, 2021
MIT Sloan Executive Education announced today an online leadership course debuting in January 2021. The new 'Business Model Innovation for Organizational Transformation' course was created to lead professionals through an updated logical approach towards business models and other organizational structures. The live online course will be led by innovation pioneer William Fischer, Senior Lecturer, Operations Management at the MIT Sloan School of Management and premieres on January 25-27, 2021 with a repeat course offered on May 17-19, 2021.
Since business trajectories are not always linear and leadership must prepare for unforeseeable events and changes, this course was designed to arm professionals with the tools to identify changing customer experiences and adjust to remain successful in any competitive environment. Innovation will go beyond technology in this course to highlight new approaches for aligning business models with corporate culture to create value for an effective operating model. Participants will gain an improved business model understanding with skills to create a multi-actor ecosystem and identify customer values.
"Product innovation will always be a necessary tool for successful businesses but equally important are the operational models behind them," said Fischer. "This course is especially important with the recent pivots that all businesses have had to make last year, and participants will gain the ability to prepare for any future competitors, further digitalization's of products and other service offerings."
The program is designed for business professionals specifically within product development, chief innovation officers and other executives involved in delivering overall strategy. The course will be offered entirely online via live Zoom format to ensure participant safety, while still allowing ample opportunities for hands-on education.
Enrollment is now open for this course. Participants interested may learn more and apply online here. For a full list of courses, click here.
About MIT Sloan Executive Education
MIT Sloan Executive Education's non-degree executive programs are led by senior MIT Sloan faculty and provide business professionals from around the world with a targeted and flexible means to advance their career development goals and position their organizations for future growth. The cutting-edge leadership training includes more than 50 short courses, executive certificates, online courses, custom programs for organizations, and a flagship program, the five-week Advanced Management Program.