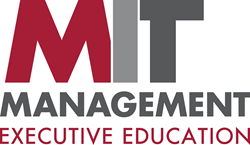 "This year has presented its challenges, but it has also brought us a new appreciation for human connection within all business operations." - Hal Gregersen, executive director of the MIT Leadership Center
CAMBRIDGE, Mass. (PRWEB) October 15, 2020
MIT Sloan Executive Education announced two courses debuting in winter 2020, Leading Successful Transitions in a Digitally Driven World and Navigating Transitions During Disruptive Change. Both led by Hal Gregersen, executive director of the MIT Leadership Center, and Roger Lehman, senior lecturer, these courses will premiere live online on November 16-20, 2020 and December 7-8, 2020.
The unprecedented year due to the COVID-19 pandemic has been a catalyst for change. Facing a once-in-a-generation type shift, business operations have accelerated into new digital landscapes unlike ever before. Organization leaders and managers are being forced to rethink responsibilities at every level – from hiring and training, to resource allocation, investment in technologies and more. In these live online courses, faculty will lead group coaching and assessments through the uncertainty that surrounds change and help to create guidelines for navigating transitions with an emphasis on the skills required of leaders to address innovation.
Participants in Leading Successful Transitions in a Digitally Driven World will learn to examine the "transition curves" of role adjustment, task performance and soft skills to aid employees by creating organizational support for each stage of the transition process. Leaders experiencing an operational shift must develop a self-awareness and heightened emotional intelligence (EQ) to effectively work through the high uncertainty and cultivate an increase of cultural awareness to effectively navigate this process, both of which will be addressed through the intimate online class setting.
"Leaders today need a new set of skills that extend beyond the previous standards in order to succeed in business," says Gregersen. "This year has presented its challenges, but it has also brought us a new appreciation for human connection within all business operations. That's why we created these innovative courses to provide the tools to support leaders through the challenges that lie ahead."
Navigating Transitions During Disruptive Change will focus on the behavioral, cognitive and emotional arcs that coincide with disruptive changes and help leaders to provide better transition support to individuals and teams through the transition-curve framework. Participants will gain a better understanding of social defenses during times of uncertainty and how to address them openly while remaining an effective leader. In this course, Gregersen and Lehman will be joined by Dr. Vivienne Ming, co-founder and executive chair at Socos Labs.
MIT Sloan's Executive Education programs are designed to benefit senior leaders, managers, and anyone responsible for workforce upskilling and training, learning, and development in any industry. The courses will be presented entirely online via live Zoom format to offer flexibility and safety for all participants while still fostering networking with peers and immersive explorations of each topic.
Enrollment is now open. Participants interested may register for an account and apply online. For a full list of courses, click here.
###
About MIT Sloan Executive Education
MIT Sloan Executive Education's non-degree executive programs are led by senior MIT Sloan faculty and provide business professionals from around the world with a targeted and flexible means to advance their career development goals and position their organizations for future growth. The cutting-edge leadership training includes more than 60 short courses, executive certificates, online courses, custom programs for organizations, and the flagship five-week Advanced Management Program.