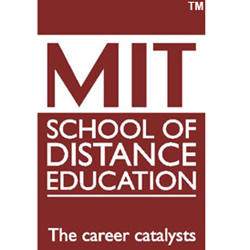 MIT School of Distance Education
Pune, Maharastra (PRWEB) February 18, 2015
Intending to provide education in a modern way, MIT School of Distance Education, a career catalyst is now offering post-graduate diploma in finance management. In today's industry financial mangers are quite in demand. The requirement is not just restricted to few section of the industry but also in semi-government, government, co-operative and private sectors as well. The programme offered by the company opens up many opportunities for the students which includes investment activities both direct and indirect, preparation of financial reports, cash implementation, and many other things. They also get the opportunity to develop strategies and implement them to achieve the goal in the organization which can be for short term as well as long term.
Students interested in the retail sector can go for this management course that is offered by this institute. Being one of the fastest growing sectors, there are many exciting fields for career in management. It has tremendous scope and also provides platform for interacting directly with the customers. With the boom in the recent past, opportunities in different levels and segments have increased. The programme helps in developing skills in a student for marketing, strategic management, merchandising, personnel management, and retail operations. The students are guided to focus upon retail management environment.
Considered as one of the best institutes for distance MBA, the institute equips the students with all kinds of managerial skills. Talking more about the programme, one of the representatives of MIT School of Distance Education stated, "The learning model provides transformational experience that fosters professional, intellectual, and personal development. It is designed to provide a unique, market-relevant combination of a comprehensive business education with real-world applications."
About MIT School of Distance Education
MAEER's, Maharashtra Institute of Technology (MIT) was founded by Dr. Vishwanath D. Karad, (Founder, Executive President and Director General) along with the collective efforts of many Educationists, Scientists and Social thinkers in the year 1983. MIT is among the first in professional education offering academic programs at more than 36 institutions for over 55000 students annually.
For more information, please visit http://www.mitsde.com