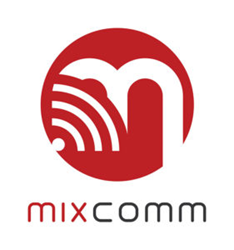 "MixComm is the value-driven company at 5G infrastructure and satellite communication. I feel excited to share MixComm's value with relevant industry leading players." - Woonsub Kim, MixComm Advisory Board Member
CHATHAM, N.J. (PRWEB) March 24, 2021
MixComm, the mmWave Antennas to Algorithms™ pioneer, today announced that Woonsub Kim, former EVP and GM of Samsung's Network Division, has joined its advisory board. As a seasoned advisor to several successful telecommunications and semiconductor companies, Woonsub will bring invaluable experience to the MixComm team. With more than thirty years of experience at Samsung, he previously held executive roles within several Samsung departments. He also holds a master's and bachelor's degree from Kyong Buk University.
"Woonsub has a tremendous amount of telecommunications experience and insight, which will be of great value to MixComm as we build on the momentum of our breakthrough mmWave products and customer wins," said Mike Noonen, CEO of MixComm. "Woonsub's strategic advice from the perspective of a customer will be extremely helpful to guide our 5G and satellite communications product roadmap and accelerate our customer engagements."
"I am glad to work with the talented MixComm team who is providing best-in-class RF Front end on an innovative RFSOI process," said Woonsub Kim. "MixComm is the value-driven company at 5G infrastructure and satellite communication. I feel excited to share MixComm's value with relevant industry leading players."
This news follows MixComm's recent announcements and successes, including becoming the first mmWave company selected to join the 5G Open Innovation Lab and being named the Broadband Innovation of the Year by the 2020 Mobile Breakthrough Awards. MixComm also recently co-hosted the inaugural mmWave Summit with Microwave Journal and was selected by DARPA to develop mmWave innovations for 5G and satellite communications.
To learn more about MixComm's mmWave innovations, visit http://www.mixcomm.com.
####
About MixComm
MixComm, based in Chatham, N.J., is the leading mmWave Antennas to Algorithms™ company developing transformative solutions for emerging wireless applications and markets. In 2020, MixComm introduced its first of a portfolio of millimeter wave products that deliver revolutionary levels of performance and integration for 5G infrastructure and Satellite Communication. The company's technology is based on breakthroughs from Dr. Krishnaswamy's CoSMIC lab at Columbia University and is funded by Kairos Ventures. For more information, visit http://www.mixcomm.com.