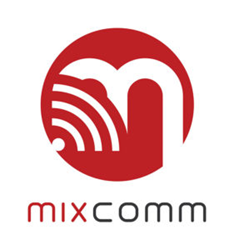 "With the Dreamtech's extensive mmWave systems design expertise, board and module technology, and proven high-volume manufacturing capabilities, working with Dreamtech was an easy decision." - Jay Martin, MixComm, VP of Global Business Development
CHATHAM, N.J. (PRWEB) March 24, 2021
MixComm, the mmWave Antennas to Algorithms™ pioneer, today announced it is working with Dreamtech, a technology enabler that "Brings Dream Technology to Reality," to further the development of 5G mmWave systems. Through this new partnership, the companies will collaborate on network infrastructure solutions, such as repeaters, customer premises equipment and more, as well as user equipment devices.
"We were initially attracted to MixComm due to the promise of improved linear output power and efficiency performance from their front-end ICs, such as the Summit 2629. Through our evaluations we've seen that MixComm is indeed offering a real performance breakthrough, which will translate to higher performance and lower cost mmWave phased array systems," said Daniel Kang, Head of Digital Solution Team, Convergence Division at Dreamtech. "As a premier partner of MixComm, we plan to leverage our complementary expertise to make widespread 5G mmWave a reality."
"With the Dreamtech's extensive mmWave systems design expertise, board and module technology, and proven high-volume manufacturing capabilities, working with Dreamtech was an easy decision," said Jay Martin, VP of Global Business Development at MixComm. "Together, we will be able to put top-performing mmWave solutions in the hands of customers."
Building off MixComm's deep mmWave RFSOI experience, Dreamtech will initially offer MixComm's evaluation boards and antenna array designs, which will accelerate development of 5G systems. To learn more about MixComm's mmWave innovations, visit http://www.mixcomm.com.
####
About MixComm
MixComm, based in Chatham, N.J., is the leading mmWave Antennas to Algorithms™ company developing transformative solutions for emerging wireless applications and markets. In 2020, MixComm introduced its first of a portfolio of millimeter wave products that deliver revolutionary levels of performance and integration for 5G infrastructure and Satellite Communication. The company's technology is based on breakthroughs from Dr. Krishnaswamy's CoSMIC lab at Columbia University and is funded by Kairos Ventures. For more information, visit http://www.mixcomm.com.
About Dreamtech
Founded in 1998, Dreamtech engages in designing and manufacturing modular solutions for mobile, automotive, and healthcare appliances. Working closely with customers from the product development phase, Dreamtech develops customized modules that satisfy the customers' functional needs as well as cost requirements. Dreamtech operates 9 factories, which are located in cost effective countries such as China and Vietnam. Its major products include integrated printed board assembly ("PBA"), various sensor modules including fingerprint sensors, and other modules for mobile phones, LED modules for automobiles, various RF modules and smart medical devices such as wireless biosensors. For more information, please visit http://www.idreamtech.co.kr.