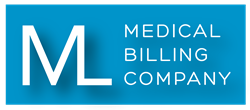 With ML Billing, medical practices no longer worry about employee-associated costs such as salaries, absences, and turnover; we streamline the process to increase the bottom line for each of our clients," said Mr. Millstein
Chicago, IL (PRWEB) May 18, 2017
ML Billing, 2016 Billing Company of the Year, a family-owned company that handles practices of all specialties and sizes and specializes in large group practices, is pleased to announce their 30th anniversary. Not only has ML Billing thrived in a very competitive industry, but it has also set the standard in all aspects of full-service medical billing. This has allowed ML Billing to excel for more than three decades – with no signs of slowing down.
"First of all, we couldn't have reached this milestone without our loyal clients, so a huge thank you to all who've supported us over the years," says VP of Business Development, Adam Millstein. "We service more than 150 practices, which includes 500+ physicians nationwide, with branches in Illinois, Florida, and California, and our goal is the same for each – increasing profitability for our clients. As an outsourced medical biller that handles practices of all sizes and specializes in large group practices, we handle all aspects of billing to make it smoother and more efficient so that our clients get paid quickly and easily."
ML Billing's line of services is powered by the best-in-class cloud-based technology for rapid and accurate claims submissions, updated denial tracking, more aggressive claims collection, and customized reports on financial progress. The versatile company implements a variety of proven methods that are customized to meet the needs of any practice, from those that are unique to others that are out-of-network—and anywhere in between. Their staff members average more than five years of experience in the medical billing industry and are expertly trained to support clients slash costs and increase income.
"Trust and transparency are important to our clients, just as it is to us," says Mr. Millstein. "We know it's a big leap for physicians and medical practices to outsource their billing to us, but we also know that having an in-house billing staff can drain costs. With ML Billing, medical practices no longer worry about employee-associated costs such as salaries, absences, and turnover; we streamline the process to increase the bottom line for each of our clients."
Medical billing and coding are complicated practices that require full-time attention, for which many medical practices don't have the time, experience, or training to effectively manage. This leads to errors, slow payments, fewer payments, and less income; it also increases the chances of an audit. By outsourcing the billing, physicians and their staffs can concentrate on what they do best (top-notch patient care) while allowing ML Billing to do what it does best (maximize a client's profit potential). To find out more, please visit https://MLBilling.com/.
"Each client or practice is different and has different needs, but our innovative approach to capturing every cent for our clients can be customized so that it frees them from the complicated and often tedious toll of bill collection and claims processing," says Mr. Millstein. "By outsourcing their medical billing and coding to us, our clients are assured that we will continue to set the industry standard in providing the best medical billing and coding services possible. For 30 years, we have forged our reputation one satisfied customer at a time, and we're well positioned to continue growing and improving our unique, all-inclusive approach to medical billing."
About ML Billing:
Established 30 years ago, ML Billing offers cutting-edge medical billing services to a variety of healthcare practices and facilities. With branches in Chicago, Los Angeles, and Miami, ML Billing is dedicated to maximizing collections for clients across the country.
Media Contact:
Adam Millstein
VP, Business Development
ML Medical Billing Company
adam(at)mlbilling(dot)com
847-865-9157