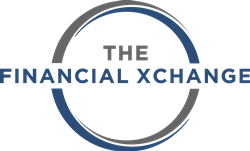 BETHESDA, Md. (PRWEB) March 19, 2019
MLF Financial Group, an industry leader in the life settlements market place, announces the acquisition of The Financial Xchange which brings broader access, transparency, and transactional efficiency to the structured cash flow asset class.
The Xchange will go live later this month and will initially focus on structured settlement and lottery payment streams. This cash flow segment is an over $1 billion niche annual market within the overall structured cash flow space. Specialty Finance currently represents an over $100 billion market whose broad range of participants include: banks, insurance companies, RIA's, accredited investors, family offices, endowments, hedge, and pension funds. The Financial Xchange auction-based platform will enhance the asset acquisition process filling gaps in critical areas such as asset access, fraud prevention, transparency, and verifiable best execution.
The Financial Xchange joins the other MLF Financial Group of Companies (Maple Life Financial, MLF LexServ, and Maple Life Analytics) and will be located in the Bethesda corporate office.
Commenting on the acquisition, MLF Financial Group CEO Nate Evans said, "We are very excited to be entering the structured cash flow asset class with the acquisition of The Financial Xchange. We believe the Xchange will fill an existing market need in an exciting way. There are significant leverage opportunities between the supported asset classes. Integrating FX's experienced management team and its market changing technology with the existing MLF Financial Group infrastructure and market access will enhance company growth and profitability in both life settlements and structured cash flows."
The Financial Xchange CEO Benjamin Geber added, "We are pleased to join MLF Financial Group and their portfolio of companies. Our strategic alignment with MLF will allow us to have an immediate impact on the structured/lottery settlement industry and fill a void that has existed for decades. The Financial Xchange is poised to leverage its patent-pending technology to provide transparency, efficiency, and true market-value of alternative cash flow assets within an online marketplace."
For additional information please contact:
The Financial Xchange
(833) 839-5483
4350 East West Highway
Suite 900
Bethesda, MD 20814
http://www.tfxlive.com