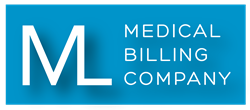 We are honored to be awarded for Billing Company of the Year at this year's Kareo Success Summit. - Adam Millstein, VP of Business Development at ML Medical Billing
Chicago, IL (PRWEB) June 16, 2016
ML Medical Billing, a leading provider of Revenue Cycle Management Services for independent medical practices, today announced that they were awarded Billing Company of the Year at the Kareo 2016 Billing Company Success Summit. At the inaugural user group event in May, Kareo recognized several billing company customers for their growth and success with a range of awards. The awards included Billing Company of the Year, Billing Company of the Year – Runner Up, Rookie of the Year, Best Web Presence and more.
"We are honored to be awarded for Billing Company of the Year at this year's Kareo Success Summit," said Adam Millstein, VP of Business Development at ML Medical Billing. "We work diligently on behalf of our practice clients and are excited to be recognized by Kareo as a result. We look forward to further leveraging the Kareo platform to support the growth and financial success of independent practices."
Award winners by category were identified through an internal review process at Kareo based on unique criteria for each award. These included billing company growth, utilization of the Kareo BillCo Edition Platform, engagement with Kareo's account management team, as well as involvement in company advocacy programs.
"We are very excited to present these awards to each of our winners as part of this year's Success Summit," said Rob Pickell, Chief Strategy Officer of Kareo. "Each billing company we recognized demonstrated both a commitment to their own success as well as an equal commitment to the growth and successful operation of their independent practice clients. We are continually impressed by the professionalism, dedication and growth we see in billing companies using Kareo."
About ML Medical Billing Company
Established over 30 years ago, ML Medical Billing offers cutting edge medical billing services to a variety of healthcare practices and facilities. With branches in Chicago, Los Angeles and Miami, ML Billing is dedicated to maximizing collections for our clients across the country.
Media Contact:
Adam Millstein
VP, Business Development
ML Medical Billing Company
adam(at)mlbilling.com
847-865-9157