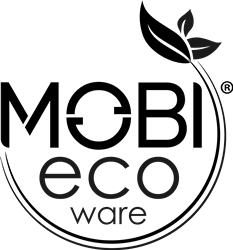 Using 100% plant-based tableware is essential to creating a sustainable future for our youth
LOS ANGELES (PRWEB) November 07, 2022
Mobi Ecoware, the new eco-friendly natural disposable bagasse plates from MOBI Technologies Inc., are now available on Amazon and Walmart.com.
Made from sugar cane pulp (bagasse), Mobi Ecoware is 100% compostable. This eco-friendly dinnerware breaks down completely within just 45 days in a commercial or backyard compost. With its easy cleanup and compostable properties, you can feel good about helping the environment while you eat.
Mobi Ecoware plates are three times stronger than standard plates and can support up to 2.5 pounds in one hand. The plates are also resistant to grease, oil, and water, as well as safe for use in the microwave and freezer.
"Bagasse is a rapidly renewable resource, unlike wood and plastic," said David Naghi, CEO of MOBI Technologies. "Our 10-inch eco-friendly natural disposable bagasse plates are large and strong enough to serve full-size meals at your next party, picnic, or camping trip. You can also use these plates to serve your food truck or restaurant guests."
Mobi Ecoware is an affordable, environmentally friendly alternative to disposable tableware. Even the Ecoware packaging is ecologically beneficial, as it is made with 100% biodegradable materials such as corn starch and ink derived from fruits and vegetables.
"Using 100% plant-based tableware is essential to creating a sustainable future for our youth," added Naghi. "Composting allows us to reduce our reliance on non-renewable resources and create new life-giving nutrients for our earth."
KEY FEATURES AND BENEFITS 

Natural Ingredients - Made entirely from bagasse (sugar cane pulp)
Guilt-Free tableware - 100% environmentally friendly, including packaging
100% Compostable - Decomposes in 45 days in an at-home or commercial compost.
Durable - Made to hold a full plate without folding under pressure
Affordable - Budget-friendly, unlike other compostable tableware brands
Easy Clean Up – No dishwashing necessary; simply place in your home compost.
Grease Resistant - No messy leaks here
FDA Approved - Marked safe for food contact by the FDA
BPI Certified (US, Canada, & EU)
Microwave Safe
Freezer Safe
USDA BioPreffered Certified
PFOS, PFOA, & PFAS Free – Meaning no chemical residue to get onto your foods.
Mobi Ecoware's compostable plates are just the start of a long line of eco-friendly products from Mobi. Mobi is dedicated to creating sustainable solutions that help save the planet, one dinner table at a time.
Mobi Ecoware plates are now available at Amazon and Walmart.com. Visit mobiecoware.com to learn more about their products and sustainability solutions for everyday life.
About Mobi Ecoware
MOBI Technologies Inc. is excited to announce the newest addition to its product line: compostable tableware! This line is made from bagasse, a rapidly renewable resource that breaks down completely within 45 days in compost piles. By choosing Mobi Ecoware, families are helping create a brighter future for our world and the next generation.
About MOBI Technologies, Inc.
MOBI Technologies, Inc. is dedicated to building innovative and quality consumer electronics designed around individual users' needs relevant to modern living.
Founded in 2003 and based in Los Angeles, CA – MOBI is proud to offer fast, domestic shipping and local, personal customer service. MOBI products are trusted by dozens of major retailers and thousands of users across the country. MOBI's Smart Health & Wellness Technology line can be found in stores and online.