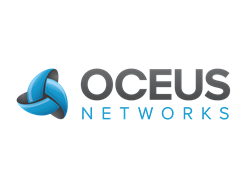 RESTON, Va. (PRWEB) May 14, 2021
In alignment with accelerated growth, Oceus Networks is reorganizing around two operational divisions: Oceus Federal Civilian and Industries Division ("FedCiv and Industries") and Oceus DoD and Intel Division.
Oceus Networks is pleased to announce the addition of Bart Gray to their team as Senior Vice President and General Manager for the FedCiv and Industries Division. Bart brings a wealth of experience in taking new technologies to market with prior positions at Parsons Corporation, SimSpace and 3M. "We see commercial private networks as a significant growth market and are excited to have Bart, with his broad technical experience from start-up to large, complex conglomerate, lead this dynamic business unit," said Brad Antle, Executive Chairman of Oceus Networks.
Steve McCutchen has been promoted to Senior Vice President and General Manager and will lead the DoD and Intel Division. In this role, Steve will continue to shape the DoD strategy and go-to-market initiatives for Oceus Networks. Steve brings a long heritage and deep understanding of applying leading broadband capabilities to the DoD and for other government customers.
In this expansion, Oceus Networks will leverage Oceus Plano Labs, an innovation and integration facility that is responsible for 35 patents, for both market domains. Jeff Harman, President for Oceus Networks, states, "The synergies between the two markets have never been this closely aligned, and we see a clear discriminator in what Plano Labs can offer to both verticals."
The distributed architectures Oceus Networks excels in providing have been critical in the DoD environment and are now a critical requirement in the commercial sector as well. "New network architectures that can quickly adapt to changing requirements, include compute at the edge, have extremely low latency, and are able to operate in less-than-ideal conditions have applicability to both markets," said Kevin Stiles, CTO for Oceus Networks.
About Oceus Networks
Oceus Networks' mission is to enable our customers to securely communicate anywhere at any time. Oceus Networks' team of former U.S. military and telecommunications experts works to solve the unique communication and data challenges in a wide range of a commercial private networks, combat tactical, austere, and emergency response situations. We develop, integrate, and customize technology for delivering access to fast, reliable broadband connectivity in mission-critical operations. Our large-scale private cellular networks can be deployed rapidly and efficiently in environments where communications infrastructure is inadequate, damaged, or non-existent. As a Command, Control, Communications, Computers, Cyber, Intelligence, Surveillance, Reconnaissance (C5ISR) hardware and software solutions integrator and provider, our capabilities extend even further than our deep cellular expertise. To find out more, visit http://www.oceusnetworks.com.