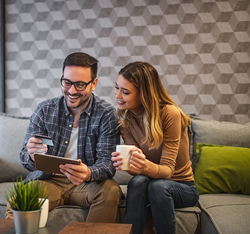 The increase in mobile purchasing has brought an explosion of mobile retail data, and retailers must adapt.
HOBOKEN, N.J. (PRWEB) January 28, 2021
Messaging Architects, an eMazzanti Technologies Company and data governance expert discusses the value derived from effective governance of mobile retail data in a new article on its website. The informative article first presents the benefits of mobile commerce, including convenience for purchasers and growth opportunities for retailers.
The author then presents the challenges of managing mobile retail data including data security, privacy, bad data, and poor organization. He concludes by advocating comprehensive data governance strategies, data security, and compliance monitoring.
"The increase in mobile purchasing has brought an explosion of mobile retail data, and retailers must adapt," stated Greg Smith, Vice President of Services Delivery at Messaging Architects.
Below are a few excerpts from the article, "Mobile Retail Data Delivers Increased Value through Data Governance."
Challenges of Mobile Retail Data Explosion
"The increase in mobile commerce has generated a corresponding increase in mobile retail data. Not only do consumers make purchases from their mobile devices. They also sign up for loyalty programs, initiate returns and support requests, schedule deliveries, research products and more."
"Each of those interactions generates data, and that data can deliver significant benefits. For instance, retailers can personalize marketing to individual consumers based on recent searches or purchases. They can even send just-in-time coupons or marketing when a customer nears the store."
Data Governance to the Rescue
"Retailers that implement data governance strategies gain the advantage in overcoming these challenges and unlocking the potential of mobile retail data. Data governance activities include identifying data sources, as well as cleaning, categorizing, and securing data."
"With comprehensive data security and compliance monitoring in place, businesses protect sensitive information and ensure consumer trust. At the same time, with data properly vetted and organized, decision makers have the tools they need to inform business strategy."
Data Governance Experts
The data governance experts at Messaging Architects provide the tools needed to customize a strategy tailored to every business. They help to locate and categorize data, store and transport it safely, and automate policies to facilitate regulatory compliance.
Have you read?
10 Reasons to Migrate from GroupWise to Microsoft 365
3 Critical Data Governance Benefits for SMB Retailers
About Messaging Architects
Messaging Architects specializes in effectively managing and securing an organization's most precious asset, its information. With over 20 years of information management and technology consulting experience, the Messaging Architects team has provided corporations, educational intuitions, health care facilities and nonprofits with methodologies, procedures and technology to keep their data organized, compliant and secure.
About eMazzanti Technologies
eMazzanti's team of trained, certified IT experts rapidly deliver increased revenue growth, data security and productivity for clients ranging from law firms to high-end global retailers, expertly providing advanced retail and payment technology, digital marketing services, cloud and mobile solutions, multi-site implementations, 24×7 outsourced network management, remote monitoring and support.
eMazzanti has made the Inc. 5000 list 9X, is a 4X Microsoft Partner of the Year, the #1 ranked NYC area MSP, NJ Business of the Year and 5X WatchGuard Partner of the Year! Contact: 1-866-362-9926, info@emazzanti.net or http://www.emazzanti.net Twitter: @emazzanti Facebook: Facebook.com/emazzantitechnologies.