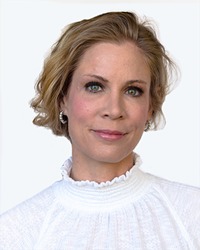 CENTENNIAL, Colo. (PRWEB) January 17, 2019
As Chief Technology Officer, Katie Blatherwick leads the development and technology efforts at Mobile Solutions. Katie has a strong history of drafting and leading teams that synergize and outperform to the benefit of the companies she serves. Using a customer-centric approach and her aptitude for effective communication, she has brought to life dozens of website and web applications from concept to launch. Katie is a certified ScrumMaster and holds a LEAN certification.
Katie has been instrumental in the development of MAX, Mobile Solutions' next-gen mobility management platform. MAX was designed from the ground up based on client feedback and long-time industry knowledge. Katie and her team at Mobile Solutions continue to innovate, creating a system that is uniquely designed to meet their clients' needs by providing a metrics-driven, single pane of glass to manage mobile devices, expenses and usage in real time, drastically reducing their clients hard and soft costs.
Jim Johnson, Co-Founder and CEO, said, "We would not be in the position we are today if it were not for Katie stepping in and leading the development efforts of MAX. We were always optimistic knowing that Katie would lead us to our desired outcome. She takes on new opportunities and has always met challenges head on. Curious about where she wants to take MAX? Just ask, and you will immediately see a smile followed by a passionate discussion about all of the possibilities that MAX is capable of. Katie has built a tremendous Development team, a team that also emulates Katie's attributes."
"I'm looking forward to everything we will continue to achieve with MAX by delivering on Mobile Solutions' vision to continuously deliver world-class technology and Managed Mobility Services," said Katie. "Together, we created a new generation of mobility management software - offering clients and partners a cutting edge, robust, scalable and proven solution that is easily adaptable to each organization's unique business. It's that kind of innovative thinking and the opportunity to help change how an industry thinks about and uses technology that attracted me to Mobile Solutions in 2016. I'm honored to be Mobile Solutions' Chief Technology Officer and am so excited to continue to help our clients with their digital transformation."
About Mobile Solutions
Mobile Solutions is an award-winning SaaS company that provides full life-cycle Managed Mobility Services including procurement, staging and kitting, real-time expense management, business analytics and reporting, account optimization, 24x7 US-based support, Unified Endpoint Management, and device reclamation services. Our 24x7, in-house service desk and real-time account management make us more than an industry leader in mobility management. It makes us your partner. For more information, click here to check out our offerings!
mobilesolutions.net | LinkedIn | Twitter | Facebook | Instagram | Blog