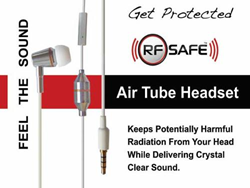 An investigative documentary that explores the potential long-term health effects from cell phone radiation including brain cancer and infertility.
Berkeley, CA (PRWEB) April 29, 2014
According to RF Safe, an official commercial release date has been set for "Mobilize - a Film About Cell Phone Radiation", October 14th, 2014. It is an investigative documentary that explores the potential long-term health effects from cell phone radiation including brain cancer and infertility. This thought provoking film examines the most recent scientific research and the challenges politicians face trying to pass cell phone safety legislation.
Through interviews with expert researchers, major mobile associates, and prominent politicians, Mobilize presents a balanced and insightful observation about this unspoken health issue.
The film examines the most recent scientific research, follows national legislative efforts, and illuminates the influence that technology companies have on public health. Mobilize features interviews with numerous doctors, cancer patients, and technology experts.
Mobilize was filmed over three years and includes accounts from individuals at the following organizations and universities: Apple Inc., the World Health Organization, the International Agency for Research on Cancer, the National Cancer Institute, the Cellular Telecommunications Internet Association, Yale University, Harvard University, USC, UCSF, UC Berkeley, and Virgin Mobile.
FACTS UNCOVERED BY MOBILIZE FILM
1. Cell Phone Manuals Tell You
Most cell phone manuals come with fine print instructions on how to use the phone safer in regards to radiation. A majority of manuals tell consumers to keep the phone about an inch away from the body at all times
2. Long-term Studies Show Effects
While the vast majority of studies on cell phone radiation do not show a biological effect, researchers have found that studies conducted over 10 years or longer show an increased risk of brain cancer for heavy users.
3. Independent and Industry Studies
Researchers analyzed hundreds of studies on cell phone radiation and discovered that if you separate out the studies based on their funding source you find two distinctly different patterns. The independently funded studies tended to find a biologic effect while the industry funded studies did not.
4. Children Absorb More Radiation
Studies conducted around the globe have shown that children's brains absorb more radiation from cell phones. This is due to children's thinner skulls and developing brains.
RF Safe's founder, John Coates suggest watching the film http://www.mobilizemovie.com) to get educated on the health risk from exposure to cell phone radiation; than take the next logical steps for maximizing cell phone radiation safety.
1) Replace the hands-free headset that came with your cell phone with an RF Safe Air-Tube Headset.
2) Use a Pocket Shield or RF Safe Shielded Flip Case to block phone radiation when carrying the cell phone near your body.
ABOUT RADIO FREQUENCY SAFE – RFSAFE.COM
RF SAFE is the world's premier provider of cell phone radiation protection accessories and informational data. Since 1998 RF (Radio Frequency) Safe has been dedicated to evolving the wireless industries safety standards, by engaging in the business of design, testing, manufacture, and sale of safety technologies to mitigate harmful effects of cell phone radiation.