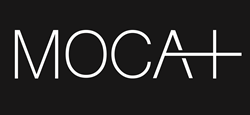 The momentum of MOCA+ is better amplified by working with a partner – combining an invaluable set of tools...and a network of resources leveraged for each client's benefit.
SAN FRANCISCO (PRWEB) October 09, 2018
Michela O'Connor Abrams, Founder of MOCA+ and former President/CEO of Dwell, announced today that, in addition to expanding her team, MOCA+ has acquired the critical body of research and related design panel O'Connor Abrams launched during her tenure as CEO of Dwell. Now renamed the Design Insights Forum, this statistically projectable panel represents 13 million heads of household who plan to spend $300 billion in 2018. Key findings will be leveraged in MOCA+ projects, with proprietary studies conducted for clients doing competitive market analysis and customer segmentation.
In addition to the Design Insights Forum acquisition, Shelley Tatum Kieran, a longtime colleague of O'Connor Abrams, has joined MOCA+ as a Partner. Ms.Tatum Kieran has a deep background in strategic communications, having served as an executive at a number of leading design and lifestyle brands including DWELL, WIRED, Polo Ralph Lauren, Aplat and Kitchentown.
Current MOCA+ clients include Arcbazar, Marvin, Turkel Design, Monogram, Kukui'ula and Hawaii Life.
"Over the last two years, leading brands have tapped me as a resource to refine and recalibrate their strategies, working on customer focused initiatives across myriad platforms," says O'Connor Abrams. "The momentum of MOCA+ is better amplified by working with Shelley as a partner – combining an invaluable set of tools necessary for strategic brand work, and a network of resources leveraged for each client's benefit."
MOCA+ is based in the San Francisco Bay Area. For more information, please contact shelley(at)mocaplussf.com or michela(at)mocaplussf.com