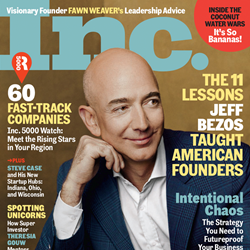 Companies increasingly rely on us for our deep knowledge of multiple, complex cold chain regulations. Our regulatory experience helps make sure our clients ensure patient safety from Phase II development to last-mile delivery," said President Gary Hutchinson.
HOUSTON (PRWEB) April 01, 2021
Modality Solutions, a leading biopharmaceutical cold chain validation engineering firm with expertise in regulatory requirements and transport simulation technology for life science applications, is pleased to announce it ranked No. 179 on the Inc. 5000 Regionals: Texas 2021 list.
Based on its 64 percent growth, Modality Solutions is one of 56 Houston companies to make the Texas regional list. It is one of three Houston engineering firms to be recognized as a fastest-growing company.
The 2021 Inc. 5000 Regionals are ranked according to percentage revenue growth when comparing 2017 and 2019. According to Inc., the companies that made the regional ranking set a high bar. When so many businesses lack clarity, these leaders are bound to be the first to get to tomorrow.
"It's a distinct honor to be one of the most successful companies within the Texas economy's most dynamic segment—its private businesses," said Gary Hutchinson, President of Modality Solutions. "Our recognition on Inc. 5000 National and the Houston Business Journal fastest-growing lists two consecutive years is about providing value to our biopharmaceutical industry clients. Biotech, pharmaceutical, and medical device companies increasingly rely on us for our deep knowledge of multiple, complex cold chain regulations. Our engineering experience and regulatory knowledge help make sure our clients ensure patient safety from Phase II development to last-mile delivery."
"This list proves the power of companies in Texas no matter the industry," says Inc. editor-in-chief Scott Omelianuk. "The impressive revenues and growth rates prove the insight and diligence of CEOs and that these businesses are here to stay."
View Modality Solutions company profile for Inc. 5000 Regionals: Texas 2021 at https://www.inc.com/profile/modality-solutions
For more information about Modality Solutions, visit https://www.modality-solutions.com
About Modality Solutions, LLC
Founded in 2011, Modality Solutions is the leading validation engineering, regulatory guidance expert, advanced testing, and cold chain optimization firm serving the biopharmaceutical cold chain industry. Its focus is on the successful and rapid regulatory approval of a drug company's therapy and its cold chain optimization. The ISO 9001:2015 certified engineering firm specializes in integrating cold chain operations, developing transport validation strategies, supporting global regulatory applications, and global clinical trial operations. It conducts transport simulation testing with its unique Advantage Transport Simulation Laboratory™. Modality Solutions is recognized as a fastest-growing private company by both Inc. Magazine and the Houston Business Journal. For more information, visit https://www.modality-solutions.com