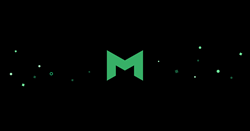 "With Helix, Mode customers can make decisions faster, regardless of the complexity of the problem at hand," said Benn Stancil, Co-founder and President, Mode Analytics. "Data scientists no longer have to choose between shipping fast, one-off answers and building dashboards for broader coverage."
SAN FRANCISCO (PRWEB) January 13, 2021
Mode Analytics, the most comprehensive platform for collaborative Business Intelligence and Interactive Data Science, today announced that its responsive data engine, Helix, has received a Silver Best in Biz Award for Best New Enterprise Product of 2020.
Best in Biz Awards is the only business awards program judged by a who's who of prominent reporters and editors from the most respected top-tier publications, including Associated Press, Businessweek, CNET, Consumer Affairs, Fast Company, Financial Times, Inc., Forbes, Fortune, Network World, PC Magazine, Reuters, San Francisco Chronicle, USA Today, Wall Street Journal, Wired and more. Past winners in Best in Biz Awards span the spectrum, from blue-chip companies that form the bedrock of the world economy through mom-and-pop shops and Shark Tank sensations to some of today's most innovative start-ups.
"We are honored by this independent recognition of Helix," said Benn Stancil, Co-founder and President, Mode Analytics. "With Helix, Mode customers can make decisions faster, regardless of the complexity of the problem at hand. Data scientists no longer have to choose between shipping fast, one-off answers and building dashboards for broader coverage."
Mode Analytics combines the best elements of Business Intelligence (BI), Data Science (DS) and Machine Learning (ML) to empower data teams to answer impactful questions and collaborate on analysis across a range of business functions. The Mode platform enables data teams to visualize, analyze and share data in a powerful end-to-end workflow. In Q4'19, Mode Analytics introduced Helix, the world's first instant, responsive data engine. By combining the workflows of BI and DS, Helix fundamentally changes how companies explore and extend analysis.
In addition to the Best in Biz Award, Mode's Helix Engine earned a Gold Award for "Best Business Intelligence Analytics Solution" in 2020. Mode is also the recipient of eight Winter 2021 G2 Leader Awards, with the highest Implementation Index score in the Embedded Business Intelligence and Analytics Platform categories, ranked by customer satisfaction (based on user reviews and social data) and market presence (based on market share, seller size, and social impact).
Mode has added a number of new features and functionality designed to enhance collaboration and scalability:

For more information about Mode Analytics, please visit https://mode.com/.
About Mode Analytics
Mode's advanced analytics platform was designed by data experts for data experts. It allows data scientists and analysts to visualize, analyze, and share data in a powerful end-to-end workflow that covers everything from the exploration stages to a final, shareable product. Unlike traditional business intelligence tools that produce static dashboards and reports, Mode brings the best of BI and data science into a single platform, offering the best way to empower everyone at your organization to use data to make high quality, high velocity decisions. Mode also supports the analytics community with free learning resources such as SQL School, open source SQL queries, and free tools for anyone analyzing public data. To start a free trial or learn more, visit https://www.mode.com.