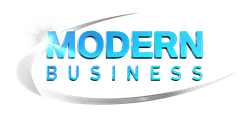 At Modern Business, we're exploring the key trends in the tech industry and the impact they have on our lives
Coral Springs, FL (PRWEB) April 21, 2017
The producers of Modern Business, hosted by world renowned entrepreneur and business expert Kevin Harrington, are proud to announce the launch of Modern Business TV. Broadcast on various business-targeted television networks around the globe, the show features the world's most inspiring people, compelling stories and groundbreaking achievements to provide you with unprecedented access to industry leaders and rising stars. Currently, the research team at Modern Business is conducting a thorough search of emerging technology companies who are on an upward trajectory, offering innovative solutions with game-changing potential.
This world has seen a digital revolution whose scope is far greater and more widely integrated than any previous revolution in recorded history. This has resulted in a world full of accessible, portable, flexible and customized products and services. Users move seamlessly, in real time, between physical and virtual worlds blurring those boundaries and culminating in a singular, blended experience. Technological advances are transforming the home, workplace and marketplace. New tools now enable people to work anywhere, anytime. Social, mobile, analytic and cloud technologies allow companies to generate value in novel ways.
Modern Business will showcase exciting, relevant and paradigm-shifting technologies, such as:

nanotechnologies that can bring our sphere of influence down to the thickness of a single atom with life-altering consequences in disciplines like medicine, construction, agriculture and pharmaceuticals;
renewable power sources and storage concepts that can be shared around the globe without interfering with the very planet itself;
new frontiers of data management and security that are opening unique avenues of collaboration;
smart transportation and autonomous vehicles that will expand access for all.
"At Modern Business, we're exploring the key trends in the tech industry and the impact they have on our lives," said Lisa Vrancken, VP of Business Development at Modern Business. "Our televised segments will educate viewers about the need to adopt innovative technologies in order to achieve a competitive advantage in business."
"At Modern Business, we're on the lookout for new ideas, developments and technologies that will make tomorrow a better place in which to live," says Paul Douglas Scott, Executive Producer of Modern Business. "It's very exciting to be one of the first to watch tech stories unfold and get a glimpse of what could be."
For more information about Modern Business, please visit http://www.ModernBusinessTV.com.
About Modern Business:
Based in a 25,000+ square foot, state-of-the-art studio located at 6250 Coral Ridge Drive, Suite 200, Coral Springs, Florida, 33076, Modern Business reports on the latest, most innovative business and technology stories. For nearly two decades, this veteran staff of writers, producers, videographers and editors has amassed more than 50 Telly Awards, thousands of prestigious clients and over $20 million in television placements.
About Kevin Harrington
Kevin Harrington has paved the way for, and served as an inspiration to startup enterprises around the world. In his four decades as an entrepreneur, Kevin Harrington has launched more than 10 businesses that have each accumulated $100 million in sales, and he has introduced 500 products that generated $5 billion dollars in sales. Sharing his deep business knowledge and well-honed entrepreneurial techniques with viewers, Kevin is a multifaceted host with a sharp, positive and entertaining personality. A natural in front of the camera, Kevin offers a unique perspective in each segment as he shares his advice, his expertise, and his immense experience in the business world.