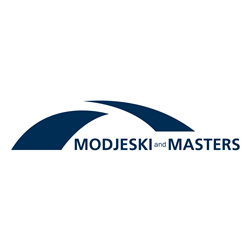 Over the years, we've seen the impact our work can have, and we look forward to improving the service life of these bridges for the Michigan community.
MECHANICSBURG, Pa. (PRWEB) May 13, 2019
Modjeski and Masters, a nationwide leader in the design, inspection, and rehabilitation of all bridge types, including long-span and movable structures, today announced its recent selection for five projects in Michigan, including four projects with the Michigan Department of Transportation (MDOT).
Modjeski and Masters was selected by MDOT for two bridge rehabilitation projects, one for the Charlevoix Bascule Bridge and a second for the Grand Haven Bridge. As the prime consultant on Charlevoix Bascule Bridge contract, Modjeski and Masters will provide structural repairs to deficiencies in rolling lift girders, submarine cable replacement, and PLC upgrades. In addition, Modjeski and Masters will perform electrical, mechanical, and structural rehabilitation on the four-leaf Grand Haven Bascule Bridge, which serves as a critical link in the region as it is the only bridge that spans the navigable waterway of the Grand River for nearly 16 miles.
The third MDOT project involves a detailed inspection of the Bagley Avenue Pedestrian Cable-Stay Bridge where Modjeski and Masters will serve as the primary inspector. Having previously performed a design and constructability review of the asymmetrical bridge in 2004 and 2005, the firm is very familiar with the structure, as well as MDOT's quality standards.
The fourth MDOT project involves performing routine, in-depth, and quality control bridge safety inspections on complex structures in accordance with the National Bridge Safety Inspection Standards. As part of this contract, Modjeski and Masters may inspect up to 88 complex bridges on an as-needed basis, consisting of various structure types, throughout the state of Michigan. As a part of the inspections, Modjeski and Masters will use a unique technical and rope access (TA) method.
Unlike traditional bridge inspection methods, TA inspection is performed by an individual using specialized equipment and techniques mimicking rock and mountain climbers. The alternative method minimizes overall inspection time and costs, service interruptions for users during the inspection process, aerial lifts, "snooper" vehicles and traditional rigging.
"We're proud to continue growing our work in Michigan with these project selections," said Mike Britt, CEO of Modjeski and Masters. "Dating back to the 1930s when the firm's co-founder Ralph Modjeski designed the MDOT's first Blue Water bridge, Modjeski and Masters has developed a strong relationship with the state and understanding of its structures. Over the years, we've seen the impact our work can have, and we look forward to improving the service life of these bridges for the Michigan community."
Additionally, Modjeski and Masters will conduct Movable bridge inspections for Wayne County in Michigan. As part of this contract, the firm will develop and document inspection produces for various movable bridges in Wayne County, including Grosse Ile Parkway over Trenton Channel, Jefferson Road over Rouge River, and Dix Road over Rogue River. In addition, the firm will work with Great Lakes Engineering to perform the structural inspections and provide quality assurance for MDOT standards.
For more information about Modjeski and Masters work on bridge inspections, movable bridges, and other services, visit: https://www.modjeski.com/services.
About Modjeski and Masters
Modjeski and Masters is one of the world's leading bridge engineering firms, with a reputation for technical excellence and innovation that goes beyond current standards. Established more than 125 years ago, the firm is responsible for the design and maintenance of some of our nation's most recognizable structures. Services include fixed and movable bridge design, inspection and rehabilitation, and all facets of life-cycle maintenance, research and code development. For more information, including in-depth videos of Modjeski and Masters at work, please visit http://www.modjeski.com.