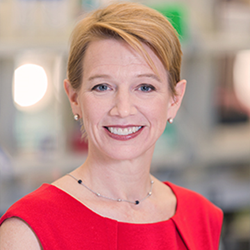 Having supported our customers at Molecular Devices since 2002, I am constantly inspired to see how customers use our technology to advance their research
SAN JOSE, Calif. (PRWEB) June 04, 2019
Molecular Devices, a global leader in life science analytical technologies, today announced the appointment of Susan Murphy as the new President of Molecular Devices, replacing Greg Milosevich who has been appointed President of Beckman Coulter Life Sciences―owned by Molecular Devices' parent company, Danaher Corporation.
Since joining Molecular Devices in a scientific engineering role, Ms. Murphy has held various positions of increasing responsibilities in the areas of sales and commercial leadership. Most recently, she served as Molecular Devices Vice President & General Manager of commercial operations in western markets, where she led sales and all aspects of global marketing.
In her new role, Ms. Murphy will provide innovative microplate reader and imaging technologies to advance protein and cell biology research around the globe. She plans to maintain that successful model while continuing to expand into high growth biologics and bioinformatics markets, while improving operational efficiency and scale.
"Having supported our customers at Molecular Devices since 2002, I am constantly inspired to see how customers use our technology to advance their research," said Ms. Murphy. "Our associates are passionate about our mission and vision and are fully committed to supporting our customers and their breakthrough discoveries."
About Molecular Devices, LLC
Molecular Devices is one of the world's leading providers of high-performance bioanalytical measurement systems, software and consumables for life science research, pharmaceutical and biotherapeutic development. Included within a broad product portfolio are platforms for high-throughput screening, genomic and cellular analysis, colony selection and microplate detection. These leading-edge products enable scientists to improve productivity and effectiveness, ultimately accelerating research and the discovery of new therapeutics. Molecular Devices is committed to the continual development of innovative solutions for life science applications. The company is headquartered in Silicon Valley, California with offices around the globe.
For more information, visit:
https://www.moleculardevices.com