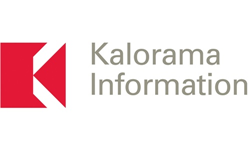 ARLINGTON, Va. (PRWEB) June 14, 2019
Molecular diagnostics segment is the fastest-growing segment within the global IVD market. The global market is estimated to be $8,760 million in 2019. Major segments that are expected to drive the growth are infectious diseases, cancer, and transplant diagnostics.
These are all broken out and forecasted as segments in Kalorama's The World Molecular Diagnostics Market, 8th Edition.
The discovery of the structure of DNA in 1953 is one of the earliest scientific advancements that facilitated the development of molecular methods as diagnostic tools, even though it took more than 4 decades for the first tests to get commercialized. The pioneers in the molecular diagnostics field include Roche Diagnostics, Gen-Probe and Becton Dickinson. HIV and STDs were initially the most successful products. Now molecular Dx has many applications.
Kalorama Information made the following findings about the market in its report:

Fast Growth: The global market is forecasted to grow at a compound average growth rate (CAGR) of 8.1% to reach $12,955 million in 2024.
Microbiology leads: Infectious diseases diagnostics represent the largest market within, accounting for more than half of the global molecular diagnostics market.
Watch Reimbursements: Even though the demand for molecular diagnostic tests is growing at a high single-digit growth rate in spite of affordability concerns, reimbursement has been a major factor for this segment. This is particularly true in the case of tests for supporting drug decisions.
IT is Central: Molecular diagnostics market is evolving with the effective integration of information technology (IT) including various bioinformatics platforms, cloud computing and big data analysis methods. From data sharing to develop well-curated gene variations to integration of clinical insights for better outcomes, to development of automated sample-to-insight systems, only improved information technology will enable the realization of these concepts.
Watch NGS: Though a small segment now, we are right on the cusp of next-generation sequencing becoming an essential part of clinical decision making. Clinical usage is behing many installations and consumable purchases and have been touted by the major sequencing providers.
Kalorama Information's report is available at: https://kaloramainformation.com/product/the-world-molecular-diagnostics-market-8th-edition/
About Kalorama Information
For more than 30 years, Kalorama Information has been a leading publisher of market research in healthcare areas, including in vitro diagnostics (IVD), imaging, biotechnology, healthcare, medical devices, and pharmaceuticals.