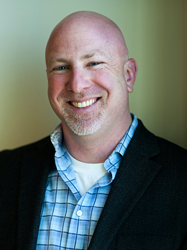 Momentum Law Group takes a strategic approach to empowering entrepreneurs. Michael focuses on helping entrepreneurs and privately held businesses remove any speedbumps that may impact their momentum." -Jordan Torres, legal administrator at Momentum Law Group
ROCKVILLE, Md. (PRWEB) November 25, 2019
Momentum Law Group founder Michael Gottlieb was named 2019 Entrepreneur of the Year by the Rockville Chamber of Commerce during the chamber's November 7th RCC Rockstar Awards.
"As a firm dedicated to supporting the unique needs of entrepreneurs, we are proud to congratulate Michael on this honor," said Jordan Torres, legal administrator at Momentum Law Group. "Momentum Law Group takes a strategic approach to empowering entrepreneurs. Michael focuses on helping entrepreneurs and privately held businesses remove any speedbumps that may impact their momentum."
In addition to leading Momentum Law Group, Michael is also the founder and principal of Momentum Shift, LLC, the second of what he plans to be a series of Momentum entities focused on serving the entrepreneur community. Momentum Shift helps business owners plan better for the future of their companies by extracting the information that only they know and putting it into a tangible format to be shared with the future successors of the business.
Michael also serves as the facilitator of the Rockville Chamber of Commerce's CEO Roundtable. He is a board member and general counsel to Leadership Montgomery. And he is participating in an entrepreneur workgroup to help plan and guide the new Center for Entrepreneurship at the Universities at Shady Grove.
Bethesda Magazine recently selected Michael as one of the Top Business/Corporate Attorneys in Montgomery County, Maryland.
For more information about Michael, Momentum Law Group and Momentum Shift, visit
https://momentumlawyers.com.