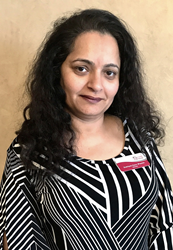 We know this is can be an emotional and stressful time. We also understand that your possessions aren't just things, they are big parts of your life, and we will respect and care for them as our own. Caring isn't just in our name – it's our mindset. - Sukhpal Kaur
MESA, Ariz. (PRWEB) May 21, 2020
Local resident Sukhpal "Paula" Kaur is pleased to announce the launch of her new senior-focused relocation and estate-clearing company, Caring Transitions of Mesa North.
Caring Transitions' specially-trained professionals handle decluttering, organizing, packing, moving, resettling, in-home estate sales and online auctions, estate clearing and preparing homes for market. Caring Transitions of Mesa North serves the city of Mesa and the surrounding areas.
"People going through transitions can be vulnerable and emotional, especially seniors and those dealing with loss. At Caring Transitions, we are here not only to help with the physical relocation or estate clearing, but to also support you as a resource and an advocate. We are here to make your transition as stress-free and seamless as possible," Kaur said.
Caring Transitions' services are perfect for managing the many aspects of a senior move, including assisting with the process of downsizing to provide a safer living situation, as well as for busy families and people clearing out the home of a loved one who has moved into assisted care or passed away. All of Caring Transitions' services are customizable, so clients choose the solution that best fits their needs.
Kaur has three children – 8, 16 and 18. While she spent her recent years raising her kids and working for her husband, she always knew she wanted to find a career or a business that would give her the opportunity to make a difference in the community.
"When I found Caring Transitions, I saw an opportunity to grow a business that could really make an impact on the lives of the people in my region. I want my clients to know that Caring Transitions is unique because of our focus on compassion. We know this is can be an emotional and stressful time. We also understand that your possessions aren't just things, they are big parts of your life, and we will respect and care for them as our own. Caring isn't just in our name – it's our mindset," Kaur said.
Caring Transitions of Mesa North, which is part of the national Caring Transitions franchise, is bonded and insured and all employees are CRT trained and background checked. For additional information, call 480-581-6823, email SKaur@CaringTransitions.com or visit http://www.CaringTransitionsMesaNorth.com.
About Caring Transitions
Caring Transitions, founded in 2006, is the most trusted and experienced national franchise specializing in senior relocation and transition services. With more than 200 locations throughout the United States all owned and operated by Certified Relocation and Transition Specialists, Caring Transitions provides clients with supportive moves, auctions, rightsizing and transitions. This includes expert advice plus a well-executed transition plan beginning with the initial sorting of personal belongings through packing, unpacking, resettling, selling of items to the final clearing and cleaning of the property. For more information, visit http://www.caringtransitions.com or visit us on Facebook.