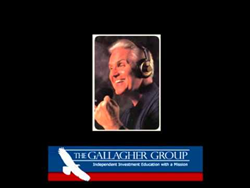 LOS ANGELES (PRWEB) July 31, 2018
Money Doctor Neil Gallagher, founder, president, and CEO of Gallagher Financial Group Inc.,— successful entrepreneur, investment counselor, and financial retirement planning specialist, reveals more important facts about caregiving as we age.
"A misconception most people have is that their spouse will take care of them and vice versa. They also insist that the care be given at home," Gallagher contends.
Statistics appear to show that in most situations the caregiver passes away before the receiver of care. They are worn out in many ways, including, physically, emotionally and financially.
Gallagher further instructs, "Tell your spouse to lie in bed, as dead weight. Lift them out of bed. Guide them to the bathroom. Lower them in to the tub, lift them out and dry them. Sit them on the potty, lift them up and wipe them. If you cant do it now, how will you do it when you are both older and weaker? The care he/she will need at some point is professional care."
Statistics say that 90% of the time the caretaker is a woman. As the demands for care increase, the vicious circle goes faster and faster— Caring for Person- Fatigue- Resentment- Guilt.
"The truth is that you shouldn't assume your kids or spouse will take care of you for several reasons. 1) They don't have the energy, 2) They may not have the assets, 3) They may not have the time and 4) They may not live in the ideal location," Gallagher continues.
Given a choice, most people prefer to receive care in their own home. This option is seldom covered by Medicare. Purchasing long-term care insurance with the right benefits means you can decide where you will receive care, while protecting your life savings.
"Life is for laughin', livin' and lovin', not for whinin' and worryin'," Gallagher playfully concludes.