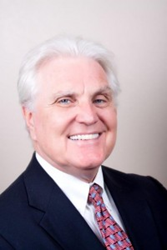 DALLAS (PRWEB) October 09, 2018
Money Doctor Neil Gallagher, founder, president, and CEO of Gallagher Financial Group Inc.,— successful entrepreneur, investment counselor, and financial retirement planning specialist, will be the guest of honor at the Sixth Annual Fundraising Gala Dinner for the Malaika Orphanage Children Foundation. (MOCF)
"I can't wait for this event," Gallagher said, "and it's for a great cause we can all get behind. We're trying to have as many people come out as we can."
Held in conjunction with the Arlington Sunset Rotary Club and the Minority Association of Pre-Medical Studies UTA, the event is described as a "night of fundraising, food, and fun." It will feature an incredible silent auction held by Jim Auctioneer Service that will benefit the 218 orphans of the MOCF.
The dinner will be held on Saturday, October 27, 2018 at the Rio Grande Ballroom, University of Texas at Arlington from 6:00-10:00pm. One hundred percent of the night's proceeds will benefit the children at the MOCF, and guests can look forward to a variety of exotic entertainment such as Ugandan drummers and Hawaiian Dancers.
The MOCF Uganda operates programs in Kampala District, Wakiso District, Mukono, Mpigi, Kalangala and Luwero District; providing services such as shelter, education, food, medical assistance, and extensive training and education about HIV/AIDS.
Uganda is one of the countries in Africa struggling against the difficult challenge of this debilitating virus. In spite of the various responses and commitments from governments, including charitable organizations and treatment services, the resources in this country continue to be inadequate. Only 25% of women and 21% of men have had counseling and testing for HIV (Uganda DHS, 2012).
The HIV epidemic has become a horrible burden on millions of individuals, families and communities worldwide. Relieving the suffering in these nations requires improved healthcare, better access to treatment, more vigorous prevention efforts, and more effective social outreach for those needing support. However, stigma and discrimination blocks many of these efforts, making it an issue that the public can't afford to neglect.
"This is an issue that can't be ignored," Gallagher concluded, "we need to bring light to problems like these and help in any way we can."
To RSVP, interested parties can visit the Malaika Orphanage Children Foundation Website or the Eventbrite "Malaika Annual Charity Gala."