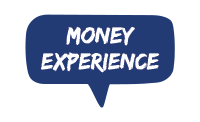 Students can see for themselves how life choices such as getting an education, buying a home, having children, saving for retirement, and many other things all have an impact on their futures.
CAMBRIDGE, Mass. (PRWEB) March 08, 2019
In response to issues surrounding college debt, as well as troubling trends regarding part-time employment, affordable health-care and retirement security for future generations, many states across the U.S. are taking action and signing bills to incorporate personal finance programs into their curricula. After developing, testing, and refining its products for over three years, Money Experience (ME) — a Cambridge, MA based ed-tech firm — has just launched major new versions directed at classrooms, counselors, and the broader community to provide schools, colleges, non-profit organizations, and foundations with better tools and training to address the growing demand for effective personal finance education.
Money Experience personal finance products cover the whole arc of life decisions from high school to retirement. Using a graphic novel featuring relatable characters and a highly engaging simulator, Money Experience courses take a personalized approach to financial education by focusing on quality of life, personal priorities, and decision-making, and help students gain perspective on how their lifestyle and financial choices will impact their futures.
"Our most important goal was to be engaging and relevant to a young adult audience. And rather than lecturing students about how they should do things, we let them make their own decisions in the very forgiving environment of a life simulator and see how things work out," said Jeet Singh, CEO and founder of Money Experience. "Students can see for themselves how life choices such as getting an education, buying a home, having children, saving for retirement, and many other things all have an impact on their futures."
The new versions of the product feature a chat-like simulator interface, online support and forum tools for students, counselors, and instructors, and offer extensive summary reporting on outcomes for use in classrooms as well as by counselors and administrators. The new product is also specifically designed to accommodate self-paced, online use.
"It is difficult to balance the shortage of resources — such as instructor or counselor time or the availability of slots in students' full schedules — with the need for creating a good learning experience," said Brilene Faherty, Director of Curriculum at ME. "The new offerings combine the best aspects of self-paced, online learning with flexible options for face-to-face interaction, depending on the needs of the client organization. We believe this blended model has the best chance of success."
The three product versions available are:
•Classroom – ME Classroom Edition is an 8-10 hour in-classroom curriculum and integrated software offering that can be taught as weekly after-school or in-school modules, a one or two-day intensive workshop, or as a summer camp offering. Classroom provides professional development for the instructor and extensive in-classroom tools, including user progress and issues monitoring, automated grading, and more.
•Counselor – ME Counselor Edition is an online, self-paced learning experience geared toward counselors, advisors, mentors, and other instructors looking to make the most of their short windows of time with students or community members. Counselor Edition provides professional development for the facilitator and detailed reports on a user's life choices, priorities, and goals for the facilitator to then discuss with the student or user for efficient and productive advising sessions in either group or individual settings.
•Community – ME Community Edition is a self-paced learning experience provided as a self-serve online resource for students, families, staff, and the broader community of any organization — even if there are no instructors or counselors available to facilitate it. With the same full simulator and life choices experience as the other versions, the Community Edition also provides aggregated group reports on the population being supported that give insight into users' choices, priorities, goals, and knowledge of personal finance concepts.
About Money Experience
Part of the family of companies founded by noted Boston tech entrepreneurs Jeet Singh and Joe Chung (ATG, ThirdChannel, Kinto, Winterline Global Education), Money Experience is an educational technology company addressing the need for educating young people and adults about personal finance. Money Experience is headquartered at One Kendall Square, Cambridge, Massachusetts.