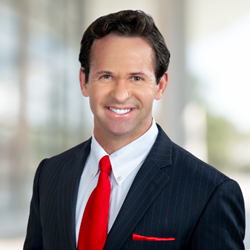 Being recognized for our service, standards, and qualifications means the world to my team and I.
ATLANTA (PRWEB) November 17, 2021
"This is an honor, being recognized as well as a testament to our team's dedication that we are positively influencing lives and making good things happen for other people," said Scott Monge, the firm's founder. Monge went on to say, "This recognition shows the commitment we make to our injury clients."
Scott Monge, Founder and CEO, said, "My firm is honored to be invited to join the ranks of this elite organization of the best of the best in the law industry."
We strive to have an A+ team and cultivate a culture that is hardworking, compassionate, and exciting to allow our team the best environment to thrive." Monge & Associates has created a place of business that allows team members continuous growth and learning experiences.
"I feel that it is so important that each team member feels appreciated and knows that we could not continue to do good things for other people without their hard work," said Monge.
The team at Monge & Associates Accident & Injury Lawyers pride themselves on excellence and setting high standards and expectations when it comes to their services, standards to provide the best outcome for our clients. Monge states, "Being recognized for our service, standards, and qualifications means the world to my team and I."
Monge & Associates, is a nationally recognized personal injury law firm with primary practice areas include personal injury, victims of drunk drivers, surgery cases, car accidents, motorcycle accidents, surgery cases, catastrophic injuries slip and fall, workers compensation and dangerous products cases. For more information, please visit BecauseYouWantToWin.com