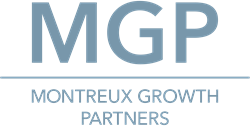 SAN FRANCISCO (PRWEB) December 15, 2020
Montreux Growth Partners, a healthcare growth capital firm, today announced the appointment of Jessica Hou as Managing Director. In this role, she will expand on her leadership in sourcing and leading growth-stage investments in the healthcare sector and in managing the broader Montreux portfolio.
Montreux is excited about this milestone as it looks towards raising its next healthcare growth capital fund with a focus on healthcare technology companies. 2020 has been a productive year for the firm. Recently, Montreux portfolio company Pulmonx priced an upsized IPO and has reached over $1.5 billion in market value. In November, Montreux announced its latest growth capital investment in FinPay, a leading healthcare fintech company focused on patient payments, a deal which Jessica helped source and lead.
Since Jessica joined Montreux in 2012, she has been actively involved with a number of Montreux's growth-stage investments in healthcare. She currently serves as a board member or observer at Colorescience, FinPay, Crown Laboratories, and TigerConnect. She previously managed investments that led to successful exits for Montreux, including SI-BONE (IPO) and Tobira Therapeutics (acquired by Allergan for up to $1.7 billion).
"We are excited to announce Jessica's promotion," said Daniel K. Turner III, founder and Managing Director of Montreux. "Jessica has made significant contributions to Montreux and our portfolio companies, from initial investments to realized exits, and we look forward to her continued leadership and success with our firm."
Prior to joining Montreux, Jessica was an investor at Quaker Partners, a healthcare investment firm with over $700 million under management. She started her career in the healthcare and life sciences practice of Navigant Consulting (now Guidehouse). She holds an M.B.A from Stanford Graduate School of Business and a B.A. in Human Biology and English from Stanford University.
About Montreux Growth Partners
Montreux is dedicated to making growth capital investments in category-leading companies with products, technologies, and services that are advancing health. Montreux has invested in more than 60 companies across multiple funds. Within healthcare IT, Montreux has built a strong track record with leading companies such as MINDBODY (IPO, acquired by Vista Equity Partners), Kareo, TigerConnect, and FinPay. For more information please visit the company's website at http://www.mepvc.com.