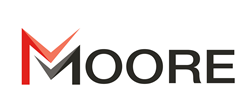 WASHINGTON (PRWEB) November 09, 2020
Moore, a leading provider of performance-driven marketing solutions, announces the formation of AudienceFirst Media. The company will combine 30 years of National Fundraising Lists' brokerage experience with the most advanced data-driven consumer targeting capabilities to identify and maximize new audiences for growth.
John Ernst, senior vice president of strategy and insight at Moore, has been promoted to president of AudienceFirst Media. Ernst will be joined by Diane Hardy, who will bring her 16 years of experience at National Fundraising Lists as vice president of list services to assume the new role of senior vice president of media operations for AudienceFirst Media.
AudienceFirst Media strategists will use proprietary media channel intelligence and advanced data modeling techniques to find the best performing and largest prospect universes to maximize investment across all channels, with a focus on direct mail. The company will provide expanded services in media planning and brokerage, media management and sales, data sales, audience segmentation and analysis, state-of-the-art program analytics, market intelligence, and benchmarking.
"Direct mail is more important now than ever before," said Ernst. "At AudienceFirst Media, we evaluate audiences across all media sources and add 3rd party data modeling and insight to develop truly individualized marketing campaign strategies, guiding clients like no other data marketing service provider."
With a deep understanding of how direct mail fits into the broader media ecosphere, AudienceFirst Media will create integrated strategies across multiple channels to identify the best investment opportunities for clients. The company's client service teams will offer every aspect of program management from individual campaign planning to quarterly and annual strategic reviews.
"With the formation of AudienceFirst Media, Moore is continuing our promise of significant investment in technology and the best data analytics and marketing minds in the industry," said Gretchen Littlefield, chief executive officer at Moore. "The talent we have assembled at AudienceFirst Media empowers us to build complex, audience-first marketing strategies across all channels to deliver results and build lasting brand loyalty for our clients."
About AudienceFirst Media
AudienceFirst Media, a Moore company, is a recognized industry leader in data solutions with unmatched expertise in creating successful data-driven integrated strategies for nonprofits, publishers, catalog and retail clients across a wide range of verticals. With over 30 years of experience in direct marketing, AudienceFirst Media delivers forward-thinking, data-driven strategies that effectively identify the best audiences to increase response rates and maximize investment.
About Moore
Moore is a global leader in performance-driven marketing solutions focused on all facets of the consumer experience. Comprised of 35 companies with more than 2,600 employees, Moore is dedicated to helping clients fulfill their missions. The organization provides services including strategic consulting, creative development, media planning and buying, research and analytics, production management and product fulfillment, database services and public relations to nonprofit, association, commercial and government clients, and is a key contributor to strengthening these sectors.