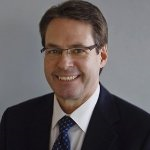 Oakland, CA (PRWEB) January 06, 2015
The Board of Directors of Dealey, Renton & Associates is pleased to announce that Morgan West, Jr. has been appointed CEO and Chairman of the Board effective January 1, 2015. Mr. West has been DRA's President since January 1, 2013 and will continue in this role as well.
Al Chinn, DRA's President, CEO, and Chairman of the Board since 1992, will continue to serve clients and support the firm as Senior Advisor and a Director.
Mr. Chinn commented "I am very honored to have served DRA for the past 22 years in a leadership role. DRA's success has been built on a foundation established by my predecessor, Nigel Renton. That foundation of excellence in service to our clients and in our work with our business partners continues today, as does the teamwork that has been a hallmark of DRA. With Morgan's leadership, I am confident that DRA will continue to serve our clients, work with our business partners, build on our success and do so as Team DRA into the future."
In accepting his new roles, Mr. West commented "Under Al's leadership and guidance, Dealey, Renton's employee-owners have built a strong foundation for growth. As a result, we are well-equipped to drive DRA to the next level all the while maintaining our core values and exemplifying Al's commitment to the success of our clients. It's an exciting time to be a part of this great team."