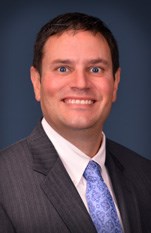 I look forward to working with the federal financial manager audience to explore the importance of risk management, how to control risk, and how risk can impact federal financial management.
McLean, Virginia (PRWEB) December 09, 2013
MorganFranklin Consulting, a leading business consulting and technology solutions company based in McLean, Va., and London, announced that Director Peter Pupshis will deliver a presentation titled "The Auditor's Risk Assessment Process" on Friday, Dec. 13, at the 18th Annual Association of Government Accountants (AGA) Richmond & Virginia Peninsula Chapters' Professional Development Training. The event is being held at the Great Wolf Lodge in Williamsburg, Va., and Pupshis will be presenting from 10:40am to 11:30am.
During the speaking session, Pupshis will address why risk management is important and review the risk management framework model from an auditor's perspective. He will also help attendees understand how auditors may approach the review of agencies' risk management approaches.
"I look forward to working with the federal financial manager audience to explore the importance of risk management, how to control risk, and how risk can impact federal financial management," Pupshis said. "MorganFranklin Consulting has a long history of working with the AGA and I am honored to partner with this esteemed organization to build a better understanding of how to assess risk from an audit perspective in the U.S. government."
Attendees of Pupshis' presentation will also gain an understanding of what risk is and the different types of risk, including program, audit, control, legal, fraud, information technology (IT), internal, external, and inherent risk. Other topics of discussion include:

The Committee of Sponsoring Organizations of the Treadway Commission (COSO) model and how it relates to understanding risk and impacts audit approaches
Risk Assessment Statement on Auditing Standards (SAS) Nos. 104 through 111
How SASs are addressed in the U.S. Government Accountability Office (GAO) Financial Audit Manual (FAM) approach
What an enterprise risk management (ERM) framework model looks like and entails
Pupshis possesses more than 20 years of audit and financial management experience, and he has led large project teams addressing high-profile, complex federal and commercial projects. He has worked on numerous accounting system conversions, providing insight into the transfer of important accounting data such as grants, obligations, and inventory. Pupshis is deeply experienced with Office of Management and Budget (OMB) No. A-123, COSO, GAO internal control framework (Green Book), GAO FAM, GAO Federal Information System Controls Audit Manual (FISCAM), Federal Financial Management Improvement Act of 1996 (FFMIA), Federal Managers Financial Integrity Act of 1982 (FMFIA), and Generally Accepted Government Auditing Standards (GAGAS), as well as other OMB, GAO, Federal Accounting Standards Advisory Board (FASAB), and American Institute of Certified Public Accountants (AICPA) regulations. His specialties include CFO Act audit and audit readiness; governance, risk, and compliance (GRC); budget and performance integration; data mining, analytics, and management; CFO compliance and federal financial management; and improper payment auditing and reporting. Pupshis is licensed as a Certified Public Accountant (CPA) and Certified Government Financial Manager (CGFM).
To learn more about the 18th Annual AGA Richmond & Virginia Peninsula Chapters' Professional Development Training, visit http://www.agavapen.org.
# # #
About AGA
AGA, the thought leader for the government accountability profession, supports the careers and professional development of government finance professionals working in federal, state, and local governments as well as the private sector and academia. Through education, research, publications, certification, and conferences, AGA reaches thousands of professionals and offers more than 100,000 CPE hours annually. AGA members, who number more than 16,000, are local finance directors, state auditors, federal chief financial officers, academicians, and private sector leaders. Learn more at http://www.agacgfm.org.
About MorganFranklin Consulting
MorganFranklin Consulting is an international services firm that delivers business consulting and technology solutions to public companies, fast-growing private companies, and government clients. Since 1998, MorganFranklin professionals have provided business operations, financial advisory, and IT consulting expertise and assistance across a wide range of industries. The firm's solutions focus on helping clients develop and implement strategies and plans to manage growth, achieve compliance, and transform business operations. MorganFranklin has offices in Washington, D.C., and London, and has supported clients in North and South America, Europe, and Asia.
MorganFranklin was named to Consulting magazine's 2012 "Best Firms to Work For" list and made the 2013 Inc. 500|5000 list of the fastest-growing private companies in America. Third-party customer satisfaction surveys highlight the company's reputation for being hands-on, flexible, and skilled at bringing diverse groups together to complete projects on time and within budget. To learn more about the company visit http://www.morganfranklin.com.
MorganFranklin Consulting is the brand name referring to the global organization of MorganFranklin Corporation and MorganFranklin Limited, a UK subsidiary serving as the EMEA headquarters of MorganFranklin Corporation.