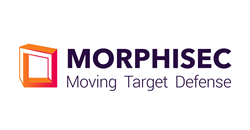 "Making Morphisec available to license for free for remote workers will allow organizations to quickly adjust to the situation and ensure they address the cybersecurity vulnerabilities that inherently come with having an entirely distributed workforce."
BEERSHEBA, Israel and BOSTON (PRWEB) March 23, 2020
Morphisec, the leader in Advanced Threat Prevention, today announced that its Unified Threat Prevention platform is free to license for enterprise work-from-home employees during the COVID-19 response. The Coronavirus pandemic has shifted the way the world works, forcing companies into having a fully remote workforce faster than anyone could have predicted. To help enterprises secure their rapidly evolving remote workforce during these unprecedented times, Morphisec is making its automatic and deterministic prevention of in-memory attacks and evasive malware, free for remote employees through June 1.
"The COVID-19 outbreak has shifted the way the world works, forcing companies into having a fully remote workforce at a pace that would stretch even the best IT team," said Ronen Yehoshua, CEO at Morphisec. "CISOs and cybersecurity professionals are struggling to adjust to these unprecedented times, and Morphisec is answering the call to ensure endpoints, and ultimately mission-critical memory, can be defended in this radically altered environment. Making Morphisec available to license for free for remote workers will allow organizations to quickly adjust to the situation and ensure they address the cybersecurity vulnerabilities that inherently come with having an entirely distributed workforce."
As workforces adjust to the new reality of working from home, employees are subjected to a dramatically less secure environment and unreliable WiFi networks. Both traditional antivirus and EDR tools depend on network connectivity, which limits their overall effectiveness in this environment. Morphisec's approach to endpoint protection is ideal for remote workforces as it doesn't rely on connectivity or analysts in order to prevent advanced threats. Instead, its Moving Target Defense technology perpetually hides key memory from attacks without the need to recognize threats. It creates confusion for attackers by scrambling the locations of .dlls, memory structures, and commonly used resources. Authorized programs such as browsers and email attachments remote workers rely on function normally without any business disruption.
The Morphisec Unified Threat Prevention Platform utilizes Moving Target Defense technology to prevent advanced threats without generating alerts to chase, impacting system performance, or impeding business operations. It is highly effective against blocking unknown threats and for organizations looking to instantly secure their workforce with no operational maintenance. With free licensing of the Unified Threat Prevention Platform, enterprise remote workforces will receive:

Protection of remote employees against the most dangerous advanced threats including fileless attacks, evasive malware, in-memory exploits and zero-days
Integration with Windows Defender AV through Morphisec's partnership with Microsoft for bulletproof Windows 10 security
Immediate installation with no reboot, configuration or tuning required
Zero-touch maintenance and full offline protection without requiring home connectivity for heavy signature or patch updates
No CPU performance impact to home computers or Virtual Desktop Infrastructure (VDI)
Business continuity that automatically locks down attacks through instant hardening of remote computers and VDI instances
Prevention of browser-based attacks to ensure remote employees can securely access the SaaS solutions they need
"Like the rest of the world, the business world needs to come together in battling the coronavirus pandemic," added Yehoshua. "Organizations navigating this new territory must rest assured their critical assets are secured against advanced threats that are targeting them at their most vulnerable state. Morphisec is committed to securing enterprises of all sizes so they can stay focused on maneuvering through this crisis and ensuring the health of their employees."
Enterprises interested in this free offer to secure their remote workforces and ensure business continuity can inquire here.
About Morphisec
Morphisec offers an entirely new level of innovation to customers in its Endpoint Threat Prevention product, delivering protection against the most advanced cyberattacks. The company's patented Moving Target Defense technology prevents threats others can't, including APTs, zero-days, ransomware, evasive fileless attacks and web-borne exploits. Morphisec provides a crucial, small-footprint memory-defense layer that easily deploys into a company's existing security infrastructure to form a simple, highly effective, cost-efficient prevention stack that is truly disruptive to today's existing cybersecurity model.