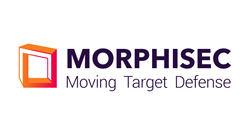 There is still such a high entry barrier for entry in the cybersecurity field; many young women simply don't even see it as possibility for themselves.
BE'ER SHEVA, Israel and BOSTON (PRWEB) March 01, 2019
Morphisec, the leader in Moving Target Defense, announced today the launch of its second annual Women In Cybersecurity Scholarship program. The scholarship supports and encourages young women exploring a career in the cybersecurity field.
For the 2019-2020 school year, Morphisec is offering three scholarships for female students enrolled in cybersecurity-related studies, with a top scholarship in the amount of $5,000. Students can learn more about the program and apply here. Last year's program received nearly one hundred applications. This year, the company is expanding the program to include students in Europe as well as North America and Israel. Unlike many scholarship programs which are targeted at high school seniors, Morphisec wants to encourage women already enrolled in university to pursue cybersecurity as a specialty.
While the statistics for women in cyber have improved since the dismal 11% reported in 2013 by
Forrester, recent estimates still hover between 15-20%, and that's only when the definition is broadened to include privacy, compliance and audit functions.
Morphisec VP of Product Netta Schmeidler initiated the program last year as she saw much discussion about the lack of women in cybersecurity but not enough action. "There is still such a high entry barrier for entry in the cybersecurity field; many young women simply don't even see it as possibility for themselves," says Schmeidler. "Some are deterred by the militarized language and the hacker-in-a- hoodie stereotype. There are also too few visible role models despite the enormous contributions to the industry of women like Georgia Weidman, Theresa Payton, Tyler Cohen-Wood, Keren Elazari and many more. With this program, we want to deliver the message that women are here and you do belong.
Infact, the industry needs you. Not just to fill the cyberskills shortage but because diverse voices, opinions and viewpoint bring resilience and innovation."
The Morphisec scholarship is open to female students studying for degrees in Cybersecurity, Information Assurance, Information Security, Information Systems Security and other cybersecurity-related STEM disciplines. Applicants must be currently enrolled at an accredited college or university for the 2018-2019 academic school year. Scholarships will be awarded in the following amounts:

1st Place - $5,000
2nd Place - $2,000
3rd Place - $1,000
The scholarship selection committee consists of a mix of independent academic and industry experts. Besides a chance at one of the three scholarships, top applicants will also have the opportunity to participate in a women in cyber mentor and networking group under the guidance of Schmeidler.
Applications will be accepted from March 1, 2019, through June 15, 2019. Application instructions are available on the Morphisec website. There is no fee to apply.
About Morphisec
Morphisec offers an entirely new level of innovation to customers in its Endpoint Threat Prevention platform, delivering protection against the most advanced cyberattacks. The company's patented
Moving Target Defense technology prevents threats others can't, including APTs, zero-days, ransomware, evasive fileless attacks and web-borne exploits. Morphisec provides a crucial, small-footprint memory-defense layer that easily deploys into a company's existing security infrastructure to form a simple, highly effective, cost-efficient prevention stack that is truly disruptive to today's existing cybersecurity model.