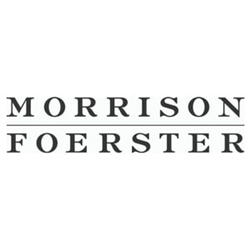 NEW YORK (PRWEB) March 30, 2021
Morrison & Foerster, a leading global law firm, is pleased to announce the arrival of Larry Medvinsky as a partner in its Corporate Department. Mr. Medvinsky brings to the firm nearly 30 years of experience advising boards of directors, public and private companies, and executive management teams on a broad range of corporate transactions. He comes to Morrison & Foerster from another leading international law firm, where he spent the span of his career.
Mr. Medvinsky's practice focuses on representing issuers and underwriters, particularly in the REIT and Specialty Finance spaces, in IPOs and securities offerings, private equity and other sponsors in the raising of capital for funds, private REITs, and permanent capital vehicles and other private companies in transactions, such as mergers and acquisitions (including UPREIT and DownREIT and real estate acquisitions), joint ventures, dispositions, and other exit transactions, among others.
"Larry is a well-respected and skilled corporate lawyer with decades of experience and a unique practice," said Mitchell Presser, co-chair of Morrison & Foerster's Global Corporate Department. "We are thrilled to welcome him to the Corporate Department. Larry's practice is highly synergistic with our fast growing global corporate, private equity, capital markets, REIT, and corporate finance practices, and underscores the continued growth of our corporate team on the ground in New York."
Mr. Medvinsky's arrival follows the addition of M&A and Private Equity partners Mitchell Presser and Omar Pringle, and Private Funds partner Leonora Shalet, in New York in 2020, as well as the addition of REIT-focused corporate partners Heath Linsky in Atlanta and Ali Connaughton in Washington, D.C., in 2019. Mr. Medvinsky is also the seventh partner to join Morrison & Foerster's New York office since the start of 2020.
Some of Mr. Medvinsky's representative matters include advising: Empire State Realty Trust, owner of the iconic Empire State Building, on its $1 billion NYSE-listed IPO—one of the largest REIT IPOs in U.S. history; Antarctica Capital, LLC, a global investment manager, in connection with a strategic joint venture with TIAA to act as the managing member and investment manager for a consortium of funds that acquired a portfolio of parking assets; and CBRE Realty Finance and Gramercy Property Trust in their IPOs, many public offerings and joint ventures, their internalizations, and their public sale processes.
"Having worked across the table from several Morrison & Foerster corporate lawyers for the better part of 20 years, I can personally attest to their professionalism and collegiality, which was a big draw for me," said Mr. Medvinsky. "I am also really excited about the prospect of growing my practice at MoFo—an undisputed industry leader well-known for its exceptional culture and global reach."
Mr. Medvinsky has been recognized for his exceptional work advising REIT clients on equity and debt offerings and joint ventures. He is ranked in Band 2 in Chambers' 2020 USA-Nationwide: REITS category. Mr. Medvinsky also is a member of the Urban Land Institute and has been a member of the Board of Directors of the University of Florida Foundation since 2019.
Mr. Medvinsky earned his B.S. in Accounting, cum laude, from the University of Florida and his J.D. from NYU School of Law, where he was the recipient of the Vanderbilt Medal (leadership award). He is a member of the New York State Bar and a member of the ABA & NYSBA.
ABOUT MOFO
We are Morrison & Foerster—a global firm of exceptional credentials. Our clients include some of the largest financial institutions, investment banks, and Fortune 100, technology, and life sciences companies. The Financial Times has named the firm to its lists of most innovative law firms in North America every year that it has published its Innovative Lawyers Reports in the region. In the past few years, Chambers USA has honored MoFo's Privacy and Data Security, Bankruptcy, and IP teams with Firm of the Year awards, the Corporate/M&A team with a client service award, and the firm as a whole as Global USA Firm of the Year. Our lawyers are committed to achieving innovative and business-minded results for our clients, while preserving the differences that make us stronger. The firm also has a long history of commitment to the community through pro bono legal services, including litigating for civil rights and civil liberties, improving public education for poor children, advocating for veterans, promoting international human rights, winning asylum for the persecuted, and safeguarding the environment.