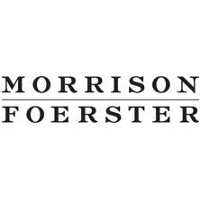 TOKYO (PRWEB) May 10, 2021
Morrison & Foerster, a leading global law firm, is pleased to announce that Takahiro Nonaka has joined its Tokyo office as a partner in the Litigation Department. Mr. Nonaka brings to the firm extensive experience across commercial litigation, internal investigations, and global compliance and regulatory matters. His practice complements the firm's leading global capabilities across Investigations + White Collar Defense, FCPA + Global Anti-Corruption, Global Ethics + Compliance, Antitrust, and Privacy + Data Security. In addition, Mr. Nonaka's arrival further cements Morrison & Foerster's position as the top international law firm in Japan.
Mr. Nonaka's practice focuses on cross-border commercial litigation, investigations, and compliance issues, including anti-corruption, antitrust, data privacy, government, and regulatory matters. He represents multinational companies, particularly in the life sciences and technology sectors, in liaising with government officials and other regulatory agencies, conducting internal investigations and training, and drafting internal codes and policies. Mr. Nonaka advises multinational companies on U.S. antitrust law and FCPA compliance, data privacy issues in the EU and other jurisdictions, and cross-border disputes, with a particular focus on tort claims and product liability in the U.S., and general commercial litigation, including system development contracts, real estate lease agreements, and various types of labor disputes, in Japan. He also regularly advises clients on employment, trade/export control compliance, and white collar crime defense matters.
"Takahiro's practice complements our Tokyo and global litigation practices extremely well," said Ken Siegel, Managing Partner of Morrison & Foerster's Tokyo office. "Building on the strength of our market-leading IP litigation practice, he will help accelerate the continued growth of our Tokyo commercial litigation practice. The regulatory side of his practice in particular—which focuses on trade and export control compliance—is a growing area of need for many of our Asia clients. Further, his Japan-law investigations and white collar defense practice and data privacy experience will reinforce global areas of strength for the firm."
Mr. Nonaka's notable matters include representing major U.S. pharmaceutical companies, major U.S. manufacturing companies, major U.S. technology companies, a major U.S. entertainment company, major European manufacturing companies, as well as major Japanese manufacturing companies in connection with internal investigations into various misconducts, including serious crimes by their employees; several Japanese leading automobile parts companies in connection with alleged international antitrust cartel activities; major Japanese pharmaceutical companies and a major Japanese automobile company in connection with product liability litigations in the U.S.; and major U.S. pharmaceutical and technology companies, and a major European infrastructure company in connection with general commercial litigation in Japan.
Mr. Nonaka began his career as a judge in 2000, serving in district courts in Japan for almost 10 years. During his time on the bench, he was seconded to a multinational automobile company for a year and also held a two-year diplomatic secondment role at the Embassy of Japan in Washington, D.C., where he served as an advisor on issues relating to export controls, competition law, and FCPA enforcement affecting Japanese companies. Mr. Nonaka entered private practice in 2010.
"Morrison & Foerster has a highly impressive global litigation platform and powerful brand in the Japanese market. The combination of its robust bench of litigators in Tokyo and cross-border capabilities across litigation, investigations, and white collar defense, as well as regulatory and compliance more generally, made the firm a very attractive proposition for me," said Mr. Nonaka. "I am excited to bring my knowledge of the bench and cross-border experience to MoFo and to join a group of market-leading lawyers."
Mr. Nonaka is a bengoshi registered with the Daini Tokyo Bar Association. He received his Bachelor of Laws from the University of Tokyo and his Master of Laws from Georgetown University Law Center.
MOFO IN JAPAN
Morrison & Foerster has the largest and most diverse practice of any international law firm in Japan, with approximately 120 attorneys in Tokyo, including 60 bengoshi. We were one of the first licensed foreign law firms, opening our offices in 1987. Today, we are the largest international law firm and one of the six largest firms in Japan, foreign or domestic. Morrison & Foerster was named as "Japan International Law Advisers of the Year" at the Chambers Asia Pacific Awards 2021 for the ninth time in the ten years that the award has been presented. We were also recognized by Chambers Asia Pacific 2021 in more top-tier practice and top-tier individual rankings than any other international firm in Japan.
ABOUT MOFO
We are Morrison & Foerster—a global firm of exceptional credentials. Our clients include some of the largest financial institutions, investment banks, and Fortune 100, technology, and life sciences companies. Highlighting the firm's commitment to client service and leadership in market-changing deals and impact litigation, MoFo was recognized as one of the top 15 firms on The American Lawyer's 2020 A-List. Year after year, the firm receives significant recognition from Chambers and The Legal 500 across their various guides, including Global, USA, Asia-Pacific, Europe, UK, Latin America, and FinTech Legal. Our lawyers are committed to achieving innovative and business-minded results for our clients, while preserving the differences that make us stronger. The firm also has a long history of commitment to the community through providing pro bono legal services, including litigating for civil rights and civil liberties, improving public education for poor children, advocating for veterans, promoting international human rights, winning asylum for the persecuted, and safeguarding the environment.