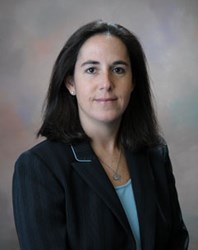 Grief is a perfectly natural response to the death of a loved one and can be made more bearable by recognizing the common feelings surrounding loss and healthy ways to cope that can help us move forward.
Parsippany, NJ (PRWEB) December 17, 2013
With more than 2.4 million deaths recorded in the United States every year, that translates into many millions of loved ones left in pain and sadness as they grieve – a process that, for some, can seem like a bottomless pit of despair. But Hayley Hirschmann, Ph.D., a clinical psychologist and bereavement specialist at Morris Psychological Group, reassures us that grief is a perfectly natural response to the death of a loved one and can be made more bearable by recognizing the common feelings surrounding loss and healthy ways to cope that can help us move forward.
A loved one's death often causes the most intense type of bereavement, and the level of emotional suffering typically matches the significance of one's personal loss. Ultimately, however, grief is a highly personal and individual experience, Dr. Hirschmann says.
"There's no right or wrong way to grieve, but some forms of grief are less productive and can lead to outcomes such as extended anxiety and depression," she explains. "It's important that the bereaved understand that while they couldn't control their loved one's passing, they do have some control in grieving in a healthy manner. This realization offers hope."
Common feelings surrounding loss
Many factors affect how people grieve, ranging from the nature of the loss – which can be harder for those losing a spouse, child, parent or sibling – along with personality, coping style, faith and life experiences. Psychiatrist Elisabeth Kubler-Ross introduced what became known as the 5 stages of grief more than 40 years ago, acknowledging that experiencing all the stages isn't necessary or even a linear process. They include denial; anger; bargaining; depression; and acceptance.
Keeping this framework in mind, it can be useful to understand what emotions to expect in the days, weeks and months after a loved one dies. These include:

Shock and disbelief: You may feel numb or have trouble believing your loved one really died.
Sadness: Emptiness, despair and yearning are common. So is crying or feeling jittery.
Anger: You may be angry with the doctors, yourself or God for not being able to save your beloved.
Fear: You may worry about your own mortality or how you'll live without your loved one. Anxiety and insecurity are common.
"We often view grief as a strictly emotional process, but it can also involve physical problems such as fatigue, nausea, weight fluctuations, aches and pains, and insomnia," Dr. Hirschmann points out.
Tips for coping
Wallowing in grief can be destructive, however, but not facing your feelings can be equally damaging to your mental health, according to Dr. Hirschmann. She offers these tips for managing bereavement in a way that leads you forward:

Lean on friends and family members: Others who care about you want to help during a crisis. Tell them what you need, whether it's emotional support, help with funeral arrangements or meals for the near future.
Join a support group: Sharing your sorrow with others who have experienced similar losses can help. To find support groups near you, contact local hospitals, hospices or counseling centers.
Follow your faith: Meaningful spiritual activities and rituals such as meditating or praying can offer solace. Talking to a clergy member about your feelings may also be comforting.
Plan for grief triggers: Holidays, anniversaries and other milestones can bring an emotional punch to the gut when you're missing the person you once shared them with. Be prepared for these events and understand that your feelings are perfectly normal.
Talk to a therapist or counselor: If your grief feels like too much to bear, seeking mental health expertise is a logical choice that displays strength, not weakness.
"An experienced psychotherapist can help you work through your intense emotions and overcome obstacles to healing," Dr. Hirschmann says. "If you aren't feeling better over time, your grief may have developed into a more severe problem such as depression. When you're grieving, it's more important than ever to take care of yourself."
Hayley Hirschmann, Ph.D., is a clinical psychologist who treats issues specific to women, such as postpartum depression, menopause related depression, adjustment to divorce or single parenthood, and coping with chronic illness, losses or trauma.
The Morris Psychological Group, P.A. offers a wide range of therapy and evaluation services to adults, children and adolescents. http://www.morrispsych.com