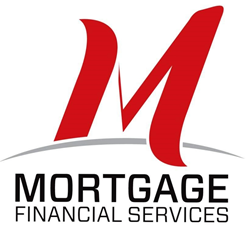 We love Brokers
FLOWER MOUND, Texas (PRWEB) June 24, 2020
Mortgage Financial Services (MFS), one of the fastest growing independent mortgage banks in the nation, continues to shatter production records as it names John H. P. Hudson as the Head of Wholesale Lending.
Hudson, currently on the MFS executive team, brings 22 years of mortgage experience and leadership to the MFS Wholesale Division. "Serving the independent mortgage brokerage community has always been a passion of mine. Our mission is to empower and equip our independent mortgage partners with the tools, price and support they need to service their local community", says Hudson.
Brad Sullivan, CEO of Mortgage Financial Services added, "We are excited about the growth alignment between MFS and that of the third-party originator channel. I know that John's vision for the wholesale lending will come to fruition as he pushes for new ways to better serve mortgage brokers and their local communities."
MFS is also expanding into new territories. Currently servicing mortgage brokers in TX, LA, AL, AR, MS, TN, Mortgage Financial Services will be adding 10 new states immediately. "We love brokers. We know and understand what independent loan originators, their referral partners, and their consumers want and need. The wholesale team is committed to delivering concierge service levels with excellent rates to better support the mortgage brokerage channel", added Hudson.
About Mortgage Financial Services:
MFS is a full service mortgage lender focused on the needs of those responsible for expediting the home loan process. It was founded to bring a new look to an old industry through continuously improving the lives of their customers, employees and industry partners. Mortgage Financial Services provides home loans for consumers via third party origination channel, licensed mortgage brokers and their loan originators. MFS has been listed on the INC5000 List of Fastest growing Privately Companies every year since 2016. Learn more at http://www.MFStpo.com.
About John H. P. Hudson:
John H.P. Hudson has spent the last 22 years dedicating himself to consumers and their goal of homeownership by becoming a leader in the mortgage industry. With his combination of strong communication skills, expert knowledge of federal and state mortgage regulations, and passion for helping families secure their financing for a home, John is sought after for his thoughts and advice on the housing industry. Currently, John serves on the Mortgage Bankers Association, Community Mortgage Banking Project Committee as well as Co-Chair for the IMB Network. He previously served as the Government Affairs Chair for NAMB, the Association of Mortgage Professionals where he testified to the House Financial Services Committee on the impact of Dodd-Frank. He was also Voted Top 40 Under 40 and Top 25 Most Connected Mortgage Professionals by National Mortgage Professional Magazine and HousingWire Magazine's 2016 Rising Star's.
Contact:
Julie Wallace
Vice President of Production
2001 Lakeside Parkway
Flower Mound, Texas 75028
jwallace@mfsus.com
817-601-9010
http://www.mortgagefinancial.com