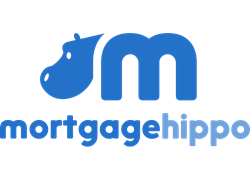 "Our focus is always on offering a best-in-class digital experience for our customers," said Valentin Saportas, CEO of MortgageHippo.
CHICAGO (PRWEB) November 19, 2020
MortgageHippo, a leading digital lending company, today announced the integration of its point-of-sale platform with Snapdocs' digital closing platform to further simplify the mortgage experience. This includes the introduction of single sign-on functionality for MortgageHippo customers to streamline client access, reduce password fatigue and improve security throughout the mortgage process. This integration has already resulted in more secure and faster closings, as well as a more intuitive, convenient user experience.
"The friction in moving the homebuying process online is, in many ways, the collection of small, seemingly simple issues that have gone unnoticed and unsolved," said Todd Maki, head of business development & partnerships at Snapdocs. "We're integrating with companies like MortgageHippo to eliminate these roadblocks, and increase efficiency, convenience and trust throughout the digital closing process."
The integration enables joint customers, including CU Home Mortgage Solutions, to provide a superior borrower experience, powered by MortgageHippo's suite of white-labeled financial products and Snapdocs' digital closing platform. From submitting the loan application to signing closing documents, borrowers use just one central hub that is customizable and configurable to lenders' workflows and processes. New single sign-on functionality also allows borrowers to use just one set of credentials throughout the mortgage process, eliminating the need to remember separate usernames and passwords for different systems, and creating an additional layer of security and access control.
"With MortgageHippo as our point-of-sale partner, and Snapdocs as our trusted digital closing provider, we're confident this new integration will result in new levels of efficiency, flexibility and security across our business, as well as a very real step in improving the digital mortgage experience for our members," said Sarah Endicott, operations manager, CU Home Mortgage Solutions.
In a typical mortgage process, one system handles pre-approval, while another manages document uploads and yet another creates loan status updates and more, while others are where borrowers actually preview and sign closing documents. All of these systems require unique credentials and prompt borrowers to log in through multiple portals, leading to client confusion, password fatigue and often, deal slowdown. As a result of this integration, clients now only log in through MortgageHippo's customized, branded borrower portal with a single username and password, all powered by Snapdocs, to complete required mortgage activities quickly and easily.
"Our focus is always on offering a best-in-class digital experience for our customers, and this integration with Snapdocs is yet another example of how we continue to improve on our services based on customer feedback and research," said Valentin Saportas, CEO of MortgageHippo. "As a result of this integration, we expect our joint customers to see a clear increase in client satisfaction, as well as opportunities to work faster and fund more loans. We look forward to a successful partnership with Snapdocs."
MortgageHippo's integration with Snapdocs is live now. For more information, please contact info@mortgagehippo.com or info@snapdocs.com.
About MortgageHippo
MortgageHippo is a leading, consumer-centric digital lending platform processing thousands of loan applications totaling billions of dollars every month. The platform is used by hundreds of lenders ranging from IMBs to Banks and Credit Unions. The company's platform is the only modern, Point-of-Sale solution available in the market that enables lenders to very quickly and cost-effectively customize workflows, business rules, UI, data flows between systems and many other aspects of the platform through its easy-to-use, no-code/low code editors. To learn more, please visit http://www.mortgagehippo.com.
About Snapdocs
Snapdocs is simplifying the mortgage closing process. As the provider of the industry's leading mortgage platform, Snapdocs provides 130,000+ real estate professionals with a pragmatic, proven path to adopt digital closings and create a single, scalable process online for every transaction. The company powered more than 13% of all U.S. residential mortgages in the last 12 months and is backed by prominent investors including YC Continuity, Sequoia Capital, F-Prime Capital and Founders Fund. To learn more, please visit http://www.snapdocs.com.