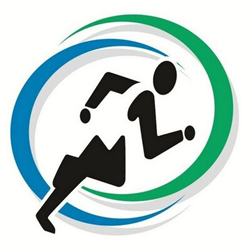 Los Angeles, California (PRWEB) March 19, 2015
Dr. Steven W. Meier is currently treating patients in Honduras with the quality patient care that Meier Orthopedic Sports Medicine is known to provide. Upon formal invitation from the Hackett Hemwall Foundation as a part of their annual teaching trip, Dr. Meier traveled to work with a group of physicians, nurses, and assistants from all over the world to help people in need while collaborating more about the newest advances in prolotherapy.
The regenerative treatment involves injecting a solution into weakened joints, ligaments, and tendons to alleviate pain and stimulate the growth of healthy tissue.
Dr. Meier and his fellow participants are seeing patients at the trip's temporary clinics in LaCeiba, Olanchito, and Tela. They begin consultation around 8 o'clock every morning, helping individuals who have often lined up for treatment hours before. Once work is done for the day group members meet for dinner and lectures on the newest advancements in prolotherapy.
Joint pain, ligament issues and tendonitis may be effectively treated with prolotherapy and recovery time is generally shorter and less complicated than other surgical rehabilitation. Dr. Meier utilizes prolotherapy in his private practice to aid professional athletes and high-performance individuals who need to keep up with rigorous schedules.
Upon his return on March 23rd, Dr. Meier will bring back an even keener sense of the most current applications of prolotherapy for his patients at home.
The Hackett Hemwall Foundation has been working in Honduras since 1969, fostering a sense of community through decades of reliable care for every person who could benefit from prolotherapy. Although this is his first time in Honduras with the Hackett Hemwall Foundation, Dr. Meier has previously taught and performed surgery internationally, including Europe, Asia, South America and Africa.
Prolotherapy is relatively affordable and effective for joint issues, and Dr. Meier's expertise is in demand from those who come to Meier Orthopedic Sports Medicine.
In 15 years of medical practice Dr. Meier proves his commitment to caring for patients with the most leading-edge medicine. His ongoing work to heal through multiple therapeutic techniques exemplifies how Dr. Meier's medical mission is #KeepingYouActive.