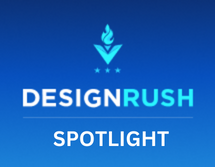 MIAMI (PRWEB) January 27, 2023
More and more influencers are shifting from being content creators and advertisers into entrepreneurs. This is an emerging trend that is here to stay as they leverage their success to capture monetization opportunities.
Influencers have the competitive edge to succeed and threaten the existence of traditional businesses and DTC brands thanks to their large social followings and experience in digital marketing and content creation.
DesignRush, a B2B marketplace connecting businesses with agencies, is on top of this trend and shares some of the most prominent influencer-founded brands to look out for in 2023.
1. MrBeast Burger
Founded by one of the most famous YouTubers, Jimmy Donaldson (aka MrBeast), MrBeast Burger is a delivery-only restaurant with over 300 locations across the US and an estimated annual revenue of $100M.
2. Prime Hydration
Prime Hydration is an energy drink company selling fruit-flavored sports drinks. It was established by YouTubers Logan Paul and KSI and after its availability in the UK and US, it instantly drove $200 million in revenue.
3. Chamberlain Coffee
Thanks to her passion for coffee and 11 million subscribers, YouTube influencer Emma Chamberlain launched her brand Chamberlain Coffee which has an estimated yearly revenue of $9 million.
4. Happy Dad Hard Seltzer
Happy Dad Hard Seltzer, a beverage company that sells alcoholic drinks, was the first seltzer brand to release NFT in its stores. The founders of the company are the popular faces behind the YouTube channel NELK who managed to sell more than one million cases in its first full year.
Read more about these influencer-founded brands in the full Spotlight news feature.
About DesignRush:
DesignRush.com is a B2B marketplace connecting businesses with agencies through expert reviews and agency ranking lists, awards, knowledge resources and personalized agency recommendations for vetted projects.