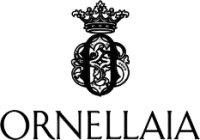 "The watchwords for this first harvest after the Covid-19 lockdown are 'confidence and resilience'" - Axel Heinz, Estate Director
NEW YORK (PRWEB) August 18, 2020
Ornellaia, one of the world's most iconic wine estates, is happy to announce that the 2020 harvest has begun, 2020 is a year we are unlikely to forget but, in the vineyards of Bolgheri at least, conditions so far this year give hope for an outstanding vintage.
With the exception of a few particularly cool nights in March, the spring was almost perfect: sunny, with some rain at the right time. The conditions ensured correct and consistent growth in the vineyards, resulting in a slightly earlier budbreak, only one week earlier than usual. The fruit set was assured and laid the foundations for a generous harvest that has now been confirmed in August.
The summer commenced with a June that was wetter than usual, forcing the Ornellaia team to conduct considerable vineyard management to limit and protect the vegetation at the height of its growth. July balanced the circumstances, given the lack of rainfall, slowing down the development of the vines just in time for the veraison, which occurred during the last ten days of the month.
As the months under Covid-19 unfurled, the organization in the vineyard and cellar were swiftly adapted to protect Ornellaia's employees. "Back in April," explains Estate Director Axel Heinz, "we reorganized the cellar, where about 20 people work, whereas distancing is natural in the vineyards. We changed our working methods without altering our operation and without compromising our standards of quality. It has been a significant challenge."
The harvest started about a week earlier than usual, on the 13th of August, with the first bunches of Sauvignon Blanc and Viognier. The red varieties (Merlot, Cabernet Franc, Cabernet Sauvignon and Petit Verdot) are expected to be harvested between the last few days of August and the first week of September.
"The watchwords for this first harvest after the Covid-19 lockdown are 'confidence and resilience,'" continues the Director. "Our commitment is to work as usual, interpreting the vintage to the best of our abilities while preserving the style and identity of Ornellaia."
Hopes are high for the 2020 vintage, but, like every year, it will be the weather conditions in September that decide the definitive quality of the vintage. Meanwhile, the harvest continues…
About Ornellaia - http://www.ornellaia.com
The name Ornellaia is synonymous with fine winemaking and an authentic expression of the beauty of Tuscany. The estate is situated along the Tuscan coastline, a short distance from the medieval town of Bolgheri and the iconic cypress-lined approach. Ornellaia Bolgheri DOC Superiore and Ornellaia Bianco are the estate's top wines, ensued by the second vin Le Serre Nuove dell'Ornellaia, Le Volte dell'Ornellaia and the white Poggio alle Gazze dell'Ornellaia. In little over thirty years (the first vintage of Ornellaia was in 1985), the team's dedication accompanied by optimal soil and microclimate have resulted in critical acclaim and public success within Italy and internationally.