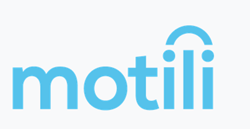 DENVER (PRWEB) May 06, 2020
Motili, a leading real estate technology solutions company, today announced the official launch of its #MotiliCares program. Through this program the company has already delivered 1200 meals to front-line medical staff responding to the COVID-19 pandemic. The initiative connects local restaurants who want to provide meals to local emergency staff. #MotiliCares is funded entirely by employee contributions, with Motili matching up to $500 and is part of an effort to engage local food businesses to provide additional work for their employees, and to help healthcare workers in ICUs around Denver, CO and Binghamton, NY.
"Partnering with #MotiliCares generates sales allowing us to give our teams additional hours of work while also supporting the brave front line workers," said Chris Donato, Brand Manager, Pizzeria Locale. "It's a smart and creative way to support two groups at once and we are truly grateful."
Early in the pandemic, Matthew Sallee, Vice President of Sales, initiated a weekend project to deliver meals to the local healthcare workers. It quickly grew into a company-wide program delivering over 400 meals to local businesses in Denver and Binghamton in its first two weeks.
"We watched life change overnight in our communities and suddenly our health care workers were battling a fierce enemy and our restaurant owners were struggling to change the way they served their communities," said Matthew Sallee, Vice President of Sales for Motili. "The need was clear – provide front line hospital workers with easy access to delicious meals and beverages provided by restaurant owners from their communities. Motili employees have lead our efforts and we have been so pleased to see how the #MotiliCares program has taken shape. We are so proud to have served 1200 meals to those most deserving - with more to come!"
Denver-based Motili provides technology connecting property owners and managers to HVAC and plumbing contractors. Motili automatically schedules, dispatches, manages and invoices job requests. To learn more visit: http://www.motili.com
Photos of the #MotiliCares initiative are available for media use and located here:
https://photos.google.com/share/AF1QipMWlR0cgBoghephfdIVpnDEbEQp5JHZq2sqrat6MOyA7uC6LaBtYBMtG9S-TIbt2A?key=c01sOG0yQjI3Z09zVXdBZnJ6aGh6SElBRU5EU1VR
About Motili
Motili's technology platform allows property managers, owners and investors to easily manage repair and replacement jobs. Motili handles all aspects of the job from scheduling to ordering equipment to invoicing, making Motili the single point of contact for all property maintenance and equipment replacement.
Visit: http://www.motili.com to learn more.
Sales Contact:
Matthew Sallee
Motili
720.630.8731
matthew.sallee@motili.com
Media Contact:
Joanne Hogue
Smart Connections PR
(410) 658-8246
joanne@smartconnectionspr.com