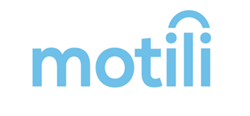 DENVER (PRWEB) July 14, 2020
Motili, a leading real estate technology solutions company, today announced that it is partnering with The Storage Business Owners Alliance (SBOA), a nationwide buying group that supports self storage owners and operators, among other businesses, in its new Marketplace portal. Through this partnership, Motili will bring on-demand HVAC equipment and labor to SBOA members.
Many self-storage facility owners typically do not have access to fair HVAC equipment and labor quotes. Motili now provides competitively priced HVAC products and services to SBOA members for their company or personal portfolio. Once engaged with Motili, its customers often see double digit percentage savings in comparison to buying through local contractors. Motili's direct to manufacturer relationship bypasses distributor mark-ups and its customer support makes scoping, quoting, and purchasing easy through this new Marketplace portal.
"The Marketplace portal can connect SBOA members to partners through technology. We have been working alongside Motili to bring even more value to our SBOA members with this ecommerce solution," Jeniece Carter-Rae, President of the SBOA, stated.
Motili's technology platform helps single-family, multi-family and commercial property owners and operators easily manage HVAC and hot water building systems through technology-driven, proactive repair and replacement projects. Motili offers nationwide coverage, with over 2,000 qualified HVAC contractors and 1,000 distribution centers located across the US.
"We are excited to partner with the SBOA on a project designed to make HVAC repairs and replacements easier than ever for climate-controlled facilities across the US," said Dave Hettinger, Sr. National Account Manager, Motili. "The SBOA is dedicated to seeking out and facilitating advantageous relationships for its membership, with the ultimate goal of helping them become more competitive and more profitable. We're glad to do our part in providing reasonably priced product and services to these businesses."
Motili leverages equipment from Goodman, contractors, operations teams, and the industry's most advanced internet platform to handle work requests from start to finish. Motili automatically schedules, dispatches, manages and invoices job requests. Motili's predictive analytics improves budgeting accuracy by predicting project equipment failures before they happen. To learn more about Motili's new BOA Marketplace visit: https://motili.thebusinessownersalliance.com/
About Motili
Motili's technology platform allows property managers, owners and investors to easily manage repair and replacement jobs. Motili handles all aspects of the job from scheduling to ordering equipment to invoicing, making Motili the single point of contact for all property maintenance and equipment replacement.
Visit: motili.com to learn more.
Sales Contact:
Matthew Sallee
Motili
720.630.8731
matthew.sallee@motili.com
Media Contact:
Joanne Hogue
Smart Connections PR
(410) 658-8246
joanne@smartconnectionspr.com