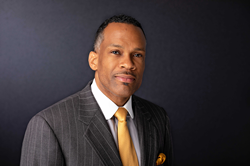 DETROIT (PRWEB) January 14, 2022
MotorCity Casino Hotel, home to world-class luxury hotel accommodations, spa facilities, fine dining, live performance venues, and high-energy gaming, is pleased to announce the promotion of Dr. David Turner to Senior Vice President of Human Resources.
Dr. Turner joined MotorCity Casino Hotel in 2019 as Vice President of Human Resources, bringing with him nearly three decades of HR leadership experience. In his new role, Dr. Turner will focus on employee and labor relations, talent acquisition and development, and maintaining a diverse and inclusive workforce.
"Our workforce plays a vital role in delivering best in-class experiences for our customers, and we're lucky to have David leading the charge," said John Policicchio, General Manager of MotorCity Casino Hotel. "David's experience and passion for workforce development will ensure we continue fostering the right environment for our world-class employees."
"Throughout my career, I've sought to encourage and inspire employees to foster growth," Turner said. "I'm certain that our efforts will take the organization to the next level, and I'm thrilled to be part of the team."
A Detroit native, Dr. Turner has a Ph.D. in Human Capital Management from Bellevue University, a bachelor's degree in Human Resources from Eastern Michigan University, and a master's degree in Human Resources from Central Michigan University.
About MotorCity Casino Hotel
Located on Grand River Avenue at the Lodge Freeway (M-10), MotorCity Casino Hotel is the only locally-owned and operated casino in Detroit. Marian Ilitch became the sole owner of MotorCity Casino in 2005 and soon embarked on a $300 million expansion and renovation project which was completed in 2008. The entertainment complex is now comprised of an expansive gaming space, including a smoke-free gaming area, the FanDuel Sportsbook at MotorCity Casino, an award-winning 400-room ultra-comfortable high tech hotel and other amenities. For more information about MotorCity Casino Hotel, or to make a reservation, visit http://www.motorcitycasino.com or call 1-866-STAY-MCC.