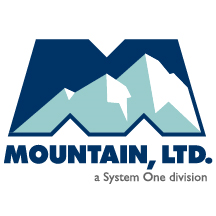 Our new website captures the essence of who we are and serves as an introduction to our commitment to the telecom industry.
NEW GLOUCESTER, Maine (PRWEB) September 05, 2018
MOUNTAIN, LTD., a leading provider of telecommunications engineering and self-performing wireless site acquisition services, announced today the launch of a new website. The website represents a major milestone in a corporate brand refresh initiative designed to highlight MOUNTAIN's value-added integrated service offerings.
The new website is designed to deliver the ultimate user-experience with improved navigation and functionality throughout, highlighting engineering services, site acquisition services, project management and workforce solutions capabilities within the telecom industry. The new site allows clients and job seekers to access the information they need quickly and effortlessly. Key improvements include:

Visitors can now engage on any device, at any time, from anywhere with the new mobile-friendly design
Seamless integration with an upgraded career opportunities page that offers advanced application tools to simplify the job application process
Enhanced content providing insight into turnkey solutions in OSP, ISP and wireless telecom support offerings
New blog featuring the latest telecommunications, utility and engineering news and insights
"Our new website captures the essence of who we are and serves as an introduction to our commitment to the telecommunications industry," said April Metivier, Chief Operating Officer, MOUNTAIN, LTD.
MOUNTAIN, LTD. is a division of the System One family of brands.
About MOUNTAIN, LTD.
MOUNTAIN, LTD. is an integrated engineering services provider specializing in the telecommunications and utility industries. With nearly 40 years of industry expertise and a national footprint, MOUNTAIN offers lifecycle engineering solutions in OSP, ISP and wireless, network and technology services, project management, workforce and staffing solutions. MOUNTAIN, LTD. provides rapid implementation of scalable solutions without compromising quality and security. MOUNTAIN, LTD. is a System One division.
About System One
System One delivers specialized workforce solutions and integrated services. We help clients get work done more efficiently and economically, without compromising quality. For more than 35 years, we've built our reputation on exceptional talent, flexible delivery and full accountability. System One's national network spans energy, engineering, IT, commercial, scientific & clinical, legal, marketing and beyond. System One is based in Pittsburgh, PA.