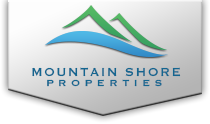 Mountain Shore Properties was recognized for its excellent construction quality, efficiency, and hotel development in strategic locations.
CHARLESTON, S.C. (PRWEB) June 11, 2019
Mountain Shore Properties, a Charleston, South Carolina-based developer, has been named Developer of the Year by Hyatt as part of Hyatt's owner awards.
Through this series, Hyatt recognizes owners and developers for their contributions and shared commitment to deliver a superior level of care. The awards were presented by Hyatt's leadership team in April at Hyatt's Americas owners conference in Nassau, Bahamas at Grand Hyatt Baha Mar. In receiving Developer of the Year, Mountain Shore Properties was recognized for its excellent construction quality, efficiency, and hotel development in strategic locations.
Mountain Shore Properties has developed two Hyatt select service hotels and is the process of developing two more. It recently opened Hyatt Place Sumter/Downtown and Hyatt House Mount Pleasant-Midtown, both in S.C. The company has two more hotels under construction: Hyatt House Nashville Downtown in Tenn. and Hyatt House Tallahassee in Fla.
"We are both honored and deeply humbled to receive this award from Hyatt," said Stephen Wendell, CEO, Mountain Shore Properties, LLC. "Development is what we love and we've gone from zero to 60 with Hyatt in a matter of a few years. This award is a major endorsement from Hyatt, and we are very proud to be recognized by one of the leading names in global hospitality and value our relationship with them."
"As we continue to pursue thoughtful growth, we are focused on working alongside owners and developers who are aligned with our purpose of care," said Jim Tierney, senior vice president of development and owner relations, Hyatt. "Our relationship with Mountain Shore Properties has grown significantly in a short period of time and we are thrilled to recognize the team's contributions with the Developer of the Year award."
Mountain Shore Properties' Hyatt House Nashville Downtown is scheduled to open during the first quarter of 2020, while Hyatt House Tallahassee is anticipated to be completed by fourth quarter 2020.
Mountain Shore Properties (MSP) is a real estate development company based in Charleston, South Carolina that is focused on properties that create enduring value for communities and its investors. Founded in 2012 as a successor to related companies formed in the 1970's, the highly experienced MSP team has led the successful development of hotels, single- and multi-tenant office buildings, industrial buildings, mixed-use apartment/retail buildings, and single-family homes in 25+ cities across 8 different states, specializing in optimal locations that have high barriers to entry. They have developed or are currently developing 26 hotels to date, including select service properties by Hampton Inn, Hampton Inn & Suites, Hyatt House, Hyatt Place, Marriott Courtyard, and Residence Inn. Mountain Shore Properties, Charleston http://www.mountainshoreproperties.com/
Forward-Looking Statements
Forward-Looking Statements in this press release, which are not historical facts, are forward-looking statements within the meaning of the Private Securities Litigation Reform Act of 1995. Actual results, performance or achievements may differ materially from those expressed or implied by these forward-looking statements. In some cases, you can identify forward-looking statements by the use of words such as "may," "could," "expect," "intend," "plan," "seek," "anticipate," "believe," "estimate," "predict," "potential," "continue," "likely," "will," "would" and variations of these terms and similar expressions, or the negative of these terms or similar expressions. Such forward-looking statements are necessarily based upon estimates and assumptions that, while considered reasonable by the issuer of this release, are inherently uncertain. You are cautioned not to place undue reliance on any forward-looking statements, which are made only as of the date of this press release. Neither the issuer of this release nor any other entity associated with it or its subject matter undertakes any obligation to update publicly any of these forward-looking statements to reflect actual results, new information or future events, changes in assumptions or changes in other factors affecting forward-looking statements, except to the extent required by applicable law. If one or more forward-looking statements is updated, no inference should be drawn that any additional updates will be made with respect to those or other forward-looking statements.