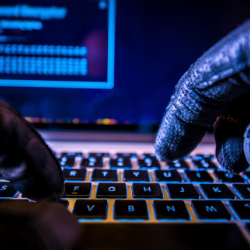 "If most executives learned one of their employees were giving away intellectual property, such as client or prospect information, they would consider it a fire-able offense. That sheds a whole new light on these practices that were one considered OK."
LOS ANGELES (PRWEB) December 02, 2019
Today's world revolves around data. The newest 1.2 billion record PDL data breach proves that point [1]. Many entities, such as governments, social media, banks, retailers and every other type of organization involve themselves with the collection and analysis of personal data. There isn't necessarily anything wrong with companies having this data, marketers typically use it to help create better and more relevant experiences. "Clean, accurate data is the backbone of a successful sales pipeline," says Sky Cassidy of data intelligence leader, MountainTop Data. "But some companies will do just about anything to get this data, we see it in social media sites, but there are also hidden data collection programs buried in many companies' sales teams." If you found out your employees were selling your client, prospect, and employee data you would probably press charges. But this is exactly what's happing in many companies, to the tune of 40M+ records [4] per day. The only good news is your employees aren't doing it out of malice or greed—they just don't know.
The sheer volume of data traveling through cyber space and between networks can cause problems—namely, data breaches happen. Data can get lost, stolen or compromised by people with bad intent. Witness the recent massive information leakage where over 600 million records from PDL, a collection of profiles including home and mobile phone numbers, email addresses, work histories based on LinkedIn profiles, and other social media profiles like Twitter and Facebook, were breached.
But an overlooked data breach is the one invited into your company. The sales and marketing apps that pose as useful tools but are really scraping data [3] directly from your company emails. As with data issues in social media this data theft is done by recognizable companies, companies you might even be paying for services while they scrape your sales and marketing pipelines to sell to your competitors.
European lawmakers answered the call to protect individual personal information in May of 2018 when countries agreed to the General Data Protection Regulation (GDPR). Individuals were given rights to have easier access to the data companies that hold their information. In short, organizations now have a responsibility to obtain the consent of people they collect information about. Noncompliance can result in fines [1].
In the US, the California Consumer Privacy Act (CCPA) is set to become law on January 1, 2020. Similar to the GDPR in Europe, the CCPA will give people more control of their private information. Specifically, consumers in California will have:

The right to access information. People will be able to know what information about them was collected and sold, who it was sold to and why it was collected.
The right to deletion. Consumers can demand a company delete their data.
The right to opt-out. Consumers can demand a company not sell information about them.[2]
Good news for consumers but businesses beware.
Although the GDPR and CCPA may be good news for consumers it's unclear what if anything these laws will do to prevent companies from the type of business data collection referred to above. The impact on how this will affect software apps or other companies that offer "free access" to their platform, or data, in exchange for having the ability to scrape content and signatures from a company's email account is yet to be explored. According to Cassidy, the most effective means to combat this technically legal type of "data theft" is to limit the apps your employees can install to approved ones and to make sure you know how apps and plugins are using your data.
"Some companies may be collecting information on enterprises your business is talking to and selling it to your competitors as intent data (behavioral information collected about an individual's online activities). They may be collecting intellectual property information from your emails as well. Basically you've invited a data vampire in," said Cassidy.
Giving "free access" to one's data in exchange for scraping through emails, is data violation according to MountainTop executives. One should read the fine print. Such companies often only provide an insignificant amount of data themselves but could be scraping every contact in your pipeline. What seems like no big deal to an individual account manager, is likely a huge problem to a company's protection of its intellectual property.
"If most executives learned one of their employees were giving away intellectual property, such as client or prospect information, they would consider it a fire-able offense," Cassidy says. "That sheds a whole new light on these practices that were one considered OK."
Cassidy proffers FIVE MAJOR TIPS to companies reviewing their data privacy and NDA policies:
1. Have clear-cut policies and protocols in place at executive level regarding the protection of your data;
2. Train your staff on these protocols and set clear-cut policies on actionable offenses if violated;
3. Review all online platforms, software apps and other database subscriptions on how they collect and use your information and protect your privacy—compare it against your policies and protocols and ensure your IP is legally protected;
4. Read the fine print—don't give up any data in exchange for free access to a software platform or a database;
5. And lastly—lock down the ability to sign up for free accounts company-wide and put in place an approval chain of command that is based on your policies and protocols set at executive level.
Data is the primary goldmine for all companies. In today's data-breach world, protecting data is new territory.
Take charge. Be vigilant.
About MountainTop Data:
MountainTop Data, headquartered in Los Angeles, CA, has been providing data services for B2B marketing for almost two decades. With an unrelenting commitment to quality they were the first company to guarantee the accuracy of their licensed data and business emails. They provide marketing lists, data cleaning, data appending, and data maintenance and email campaign management services. Their data services have been used by some of the world's biggest brands across a multitude of various industries from multi-national telecommunication companies to office technology, to PR firms and more. For more information visit: https://www.mountaintopdata.com
1. Aten, Jason. "An Enormous Data Breach Left the Personal Information of 1.2 Billion People Sitting Out in the Open." Inc.com, Inc., 25 Nov. 2019
2. Rapp, Lisa, et al. "What Is CCPA (California Consumer Privacy Act) and What Does It Mean to Marketers?" RampUp, 3 Oct. 2019.
3. Carr, David F. "ZoomInfo Plug-In Siphons Contacts From Outlook." InformationWeek, Information Week, 1 Apr. 2011.
4. https://www.zoominfo.com/business/our-data