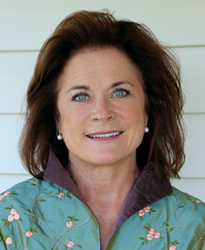 We're building a community where everyone's included. Where people can compete, or play, or move. Where adaptive athletes can push what they're capable of, and show the world, so that it's no longer a surprise, Move United Executive Director Glenn Merry
ROCKVILLE, Md. (PRWEB) November 30, 2020
Move United, the national leader in community adaptive sports, uses the power of sport to push what's possible for people with disabilities, confronting ignorance, fueling conversation, and inciting action that leads us to a world where everyone's included. The national nonprofit organization, which offers more than 70 adaptive sports to 100,000 youth and adults with disabilities through a network of 200 member organizations in 43 states, has elected three individuals to its board of directors, including Phyllis Bayer, Clayton Frech, and Joe Walsh.
Bayer is the Vice President of Dumbarton Strategies, LLC, where she is an advisor and consultant on issues relevant to defense policies, military installations, and economic and environmental impacts. Prior to this, she served as Assistant Secretary of the Navy for Energy, Installations, and Environment, overseeing $400B of capital assets on 4 million acres world-wide supporting the Navy and Marine Corps. Bayer has three decades of executive experience in the Department of Defense, where she addressed complex challenges associated with large organizations, including strategic planning, culture change, and managing people, performance, and budgets. She holds a Master's degree in Public Administration from Central Michigan University and a Master's degree in National Security Policy Studies from the National War College.
Frech has over 20 years of leadership experience in government, non-¬profit, and business. Early in his career he worked in The White House Office of Policy Development and at the U.S. Environmental Protection Agency. His 15 year-old son, Ezra, is currently on the U.S. Paralympic Track & Field team and training for Tokyo. He founded Angel City Sports to meet the need for free, year-round adaptive sports programming in Southern California and beyond. Prior to starting Angel City, he served as the Regional Vice-¬President of Safelite AutoGlass, managing the $100 Million California Region, with over 600 employees and 35 retail/warehouse facilities. He is also the CEO and Founder of the Ampla Institute, a career planning and coaching firm, and was heavily engaged in the LA2024 Olympic and Paralympic Bid. Frech has a BA in Economics from UCSB and an MBA from UCLA.
Walsh is a native of Braintree, MA, and a graduate of Dartmouth College and UMass Amherst. He is a two-time Paralympian in cross country skiing, and former Managing Director of Paralympics for the United States Olympic Committee. He served on Team USA's delegation staff at six Paralympic Games and as Chef de Mission at two Parapan American Games. Walsh coached youth cross country skiing for 13 seasons, served on the founding staff of the C. Everett Koop Institute at Dartmouth, and was the first Paralympic athlete representative elected to the USOC Athlete's Advisory Council and Board of Directors. He also served as Vice President of the International Blind Sports Federation from 2013-2017. Walsh is currently president of Adaptive Sports New England, a Boston-based non-profit dedicated to increasing participation in sports by youth and young adults who have a visual or mobility impairment.
"We're building a community where everyone's included. Where people can compete, or play, or move. Where adaptive athletes can push what they're capable of, and show the world, so that it's no longer a surprise," said Move United Executive Director Glenn Merry. "Bringing Phyllis, Clayton, and Joe onto our board of directors will help us continue this movement and achieve our Vision 2028 goals." To learn more about the organization, visit http://www.moveunitedsport.org.