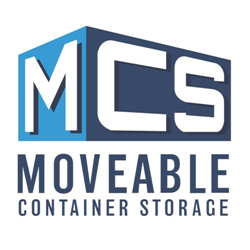 MCS portable storage containers are cost effective and can be an optimal storage solution for both commercial and residential purposes. Through our national network, we deliver high quality containers at your door-step, where and when needed.
HUMBLE, Texas (PRWEB) June 02, 2020
Moveable Container Storage is pleased to announce the official opening of our new Houston office located on the Northeast side in Humble, Texas. For nearly 20 years Moveable Container Storage has had container operations in the Houston area. Moveable Container Storage, MCS, rents and sells both new and used ISO Shipping containers.
"This expansion into Houston provides our customers with greater service and flexibility to meet their storage, construction or commercial requirements. Through extensive research combined with years of experience in the Houston area, we are confident that we have the lowest prices on container purchases and rentals in Houston and are ready to prove it." Said John Nelson, Territory Sales Manager for Houston and Southeast Texas.
MCS manages containers at three facilities around Houston. The facility near Humble is located on three acres where they can provide repair and refurbishment services on site. It is conveniently located near the Busch Intercontinental Airport (IAH). The address is 6630 Rankin Rd, Humble, Texas 77396.
The summer of 2020 will bring MCS's modification program for shipping containers back to southeast Texas. Our capabilities will allow us to modify containers creating offices, combo units and mini-storage facilities for business or government use.
For more information, contact John Nelson at (832) 413-0800